Everything you need to know about signing in.*
In this article, we cover the sign-in process for Presentation Manager.
How do I sign in?
To sign in and start using AXIS Presentation Manager, you'll need your administrator to create your account and send over your username, password details, and the sign-in URL for your console.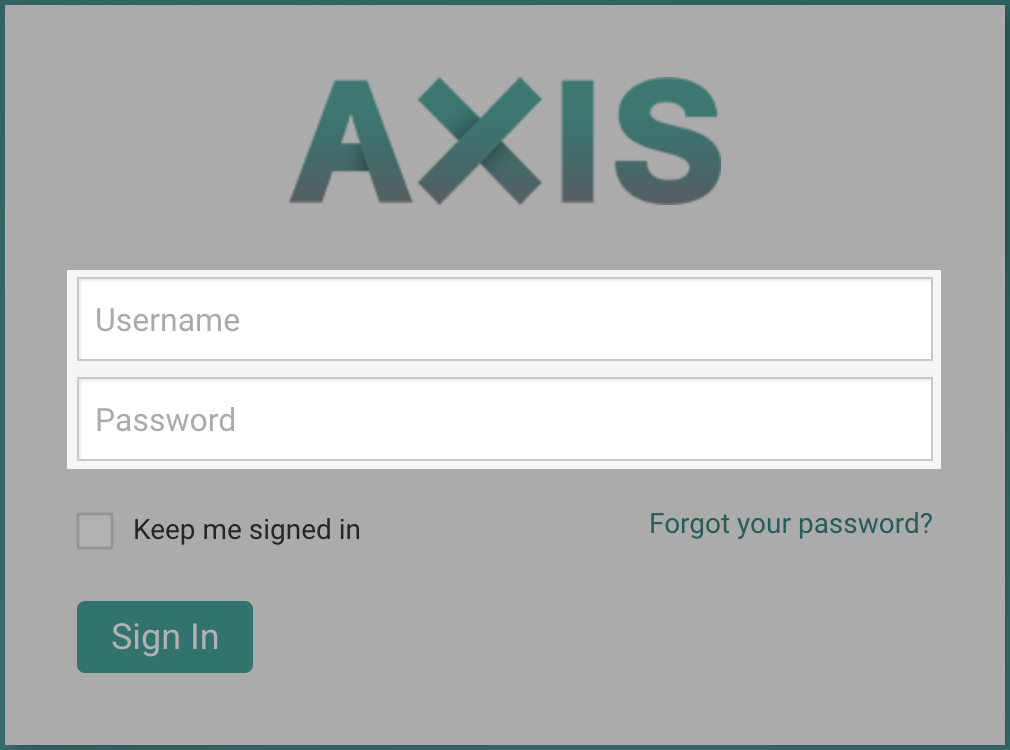 Using a supported browser, enter the sign-in URL provided by your administrator.
Enter your Username and Password and click Sign In.
You are redirected to the AXIS Presentation Manager dashboard.
Note: You are automatically signed out after 1 hour of inactivity. If the incorrect password is entered 3 times in a row, the account is locked for 5 minutes. After this time period, the account automatically unlocks, or use the Forgot your password? link provided.
How can I stay signed in?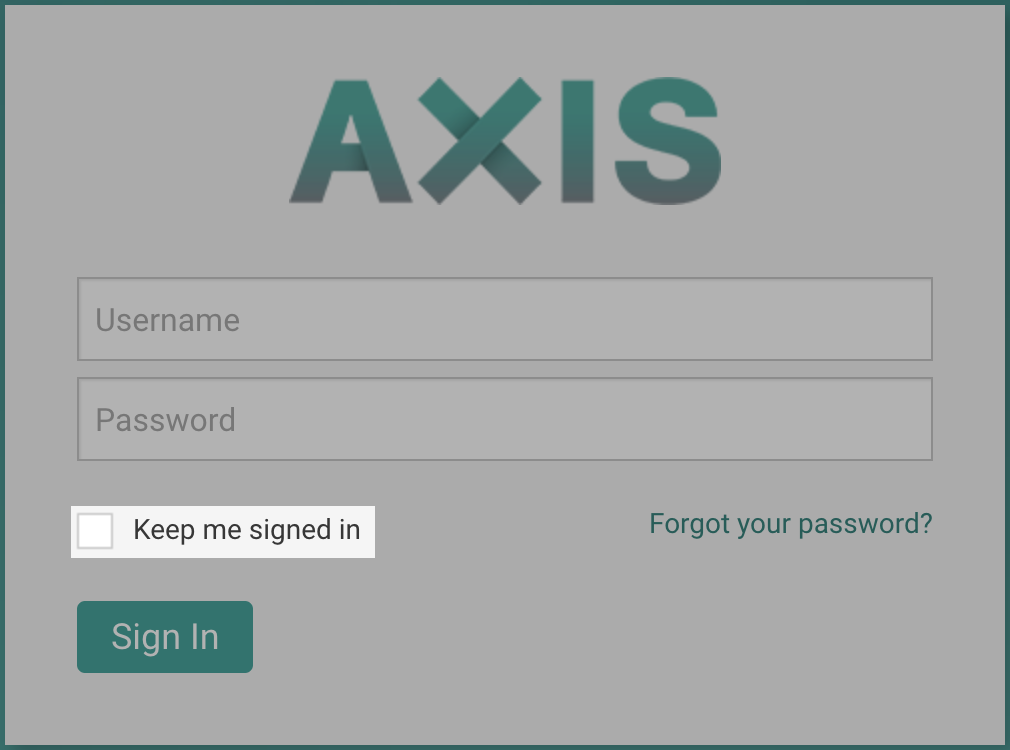 To stay signed in, select the Keep me signed in checkbox on the Sign In page and sign in as usual.
You remain logged in for 14 days unless you manually sign out or change your password.
Note: Auto sign-in only persists within the same browser on the same device.
With sign-in complete, you are now ready to explore AXIS Presentation Manager!