Learn how the sitemap panel works and how to search for existing pages.*
This article covers the sitemap panel and how to add, view, and organize all pages that make up your apps.
What is the sitemap?
The sitemap is an index of your existing pages within Presentation Manager. Pages in all states are listed, whether they are live or in draft, and including any pages with publishing issues.
How do I show/hide the sitemap?
To show the sitemap panel, navigate to DISPLAY, select Pages, and click on the Sitemap tab to the left. The panel will open.
Scroll down the list of available pages from within the panel. When you select a page, the page body will appear to the right of the panel.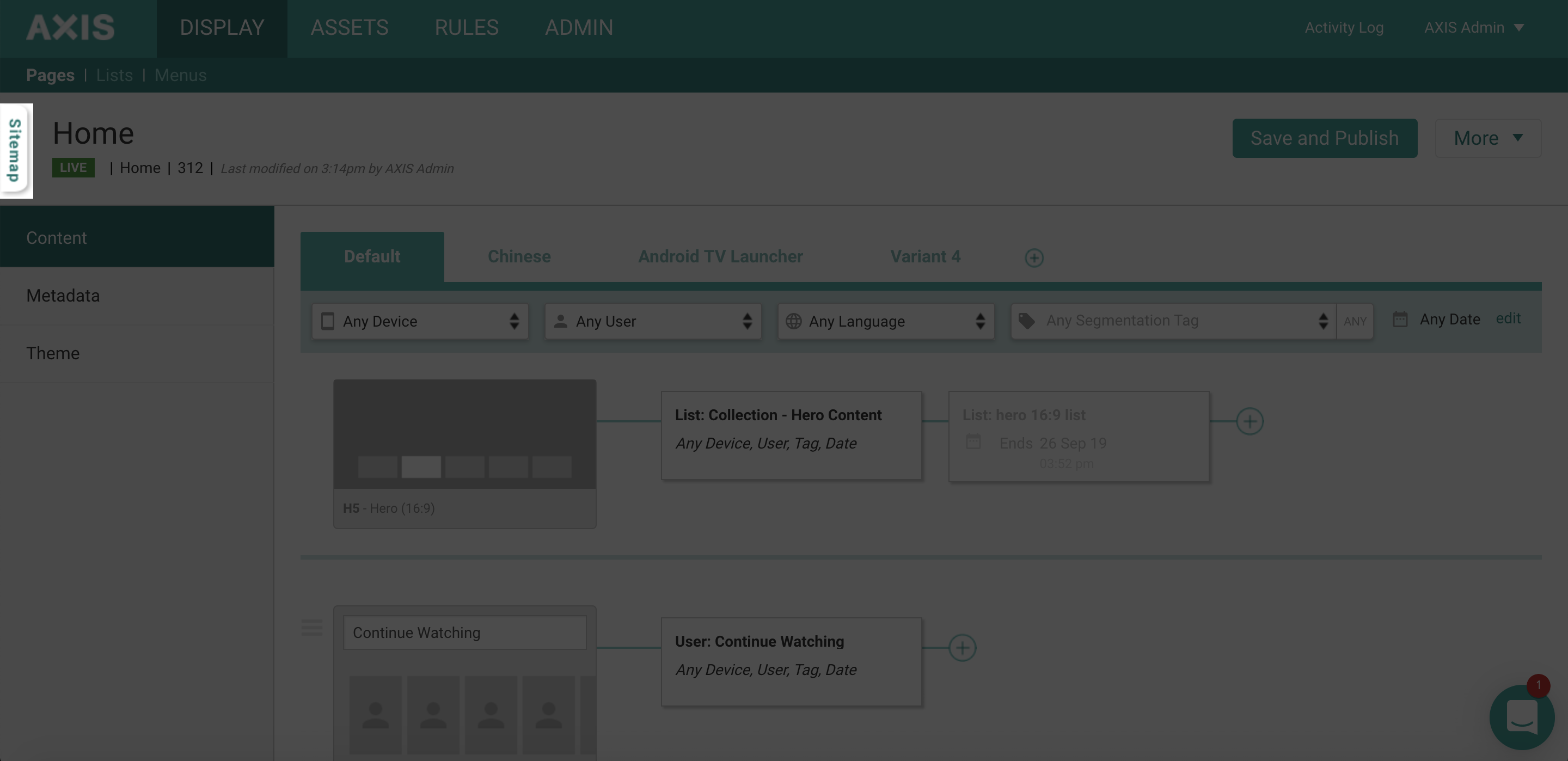 To hide the sitemap panel, click the - (minus) button on the top right of the open panel.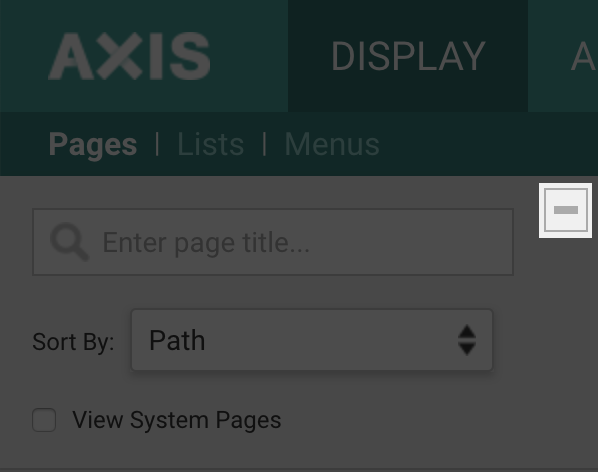 How do I view a page?
Select a page from the sitemap panel to display the page and its contents.
Note: Page titles may display icons to indicate states or issues.
| | |
| --- | --- |
| The grey empty circle icon represents a page in draft state (not yet published) | |
| The red circle icon indicates a page with publishing issues | |
Sitemap navigation options
Within the sitemap panel, you can search by a page title or ID, sort by path (default), last modified, date created or title, or opt to view system pages (unchecked by default).
Warning: System pages, if updated, can have an impact on the content that uses the respective template page. For example, if you change the row order on the "Show Item Detail page," all shows will reflect this change.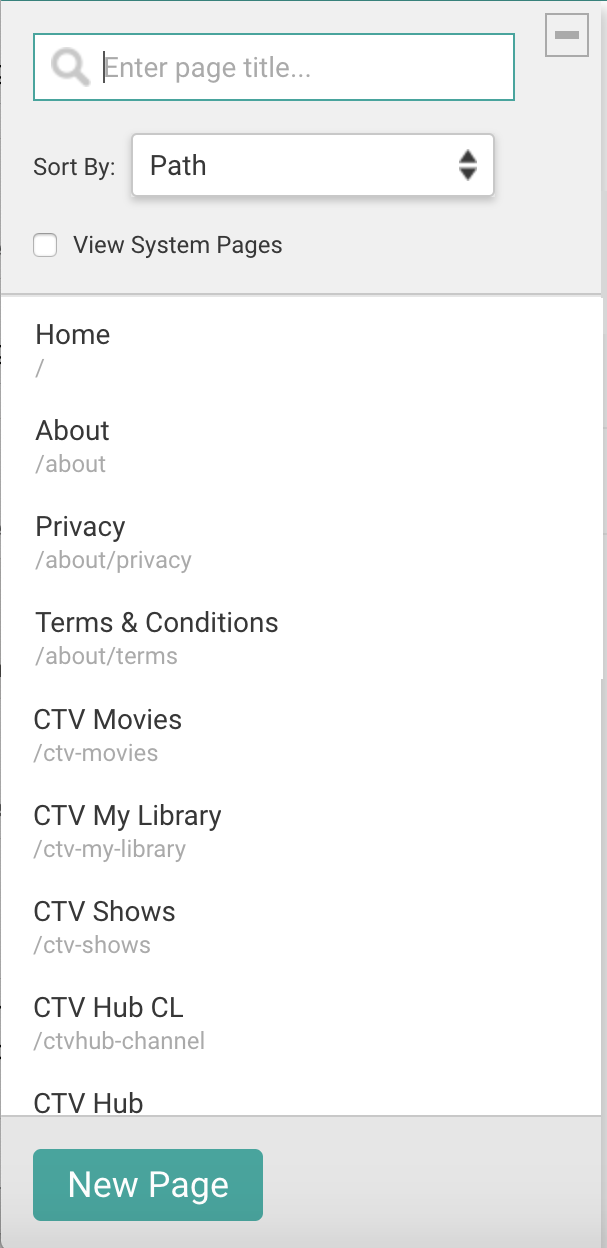 Selecting the

button displays the available page templates. Read our article on page templates to find out more.