Learn how to create a new page or select an existing page from the sitemap.*
This article covers how to select an existing page, create a new page, page variants, and how to add rows of content.
How do I select a page?
Before you add any content, you'll need to select a page to display it on. Open the sitemap on the left-hand side of the screen, and either select an existing page or create a new page using the

button at the bottom of the sitemap panel.
If you're creating a new page, you'll be prompted to choose a page type (template). This will either be a standard or a system page. The options displayed by default are standard page templates.
For more information about page types, including the difference between standard and system pages, see our pages article.
Switch between system and standard pages by clicking the

link on the top right-hand side. This changes the list of available page templates shown.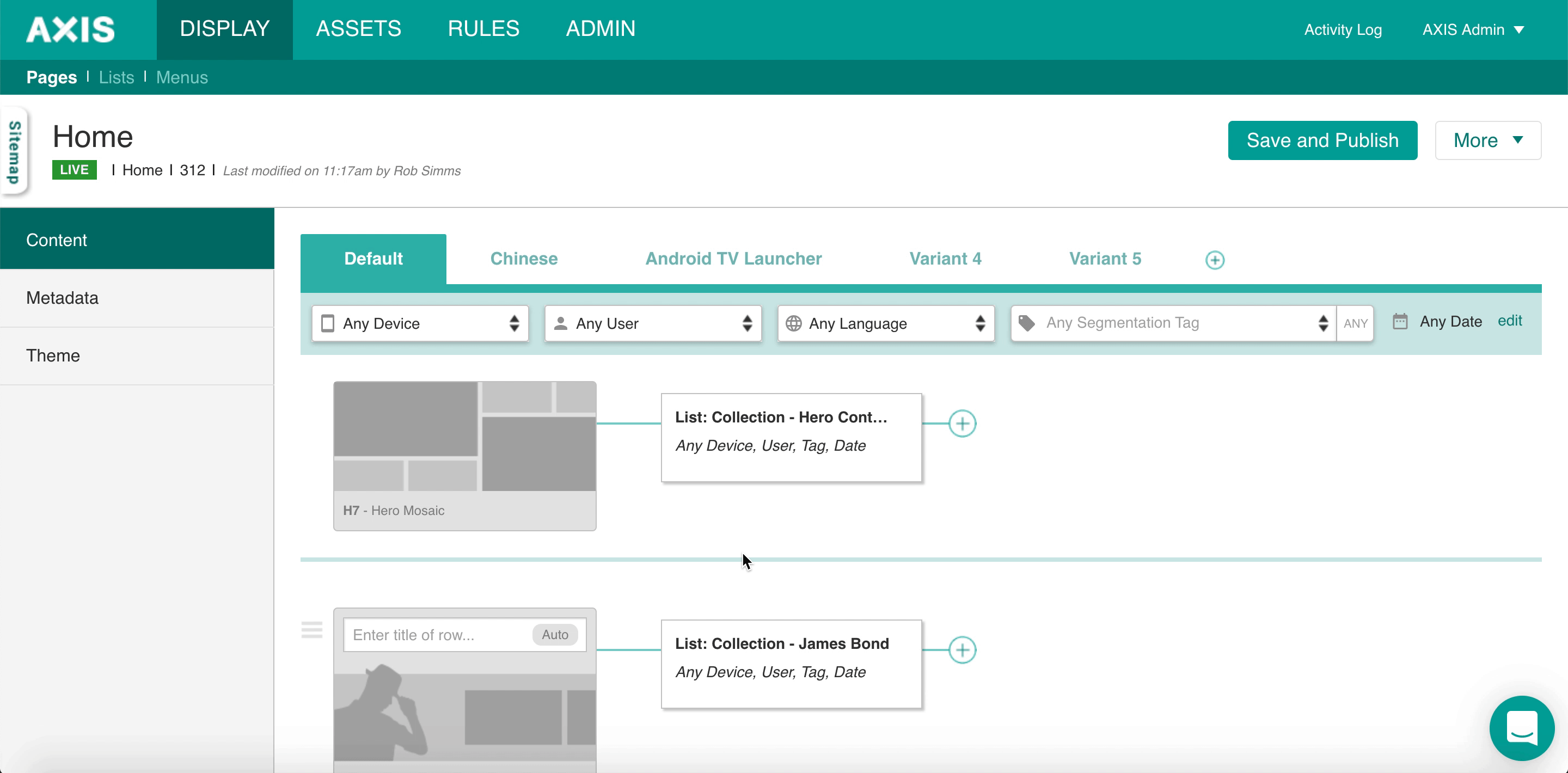 Complete new page metadata
Next, you'll need to enter some information about the page, otherwise known as page metadata. This includes specifying a page title and URL.
Enter mandatory information into the required fields (indicated by an asterisk) to proceed to the next step.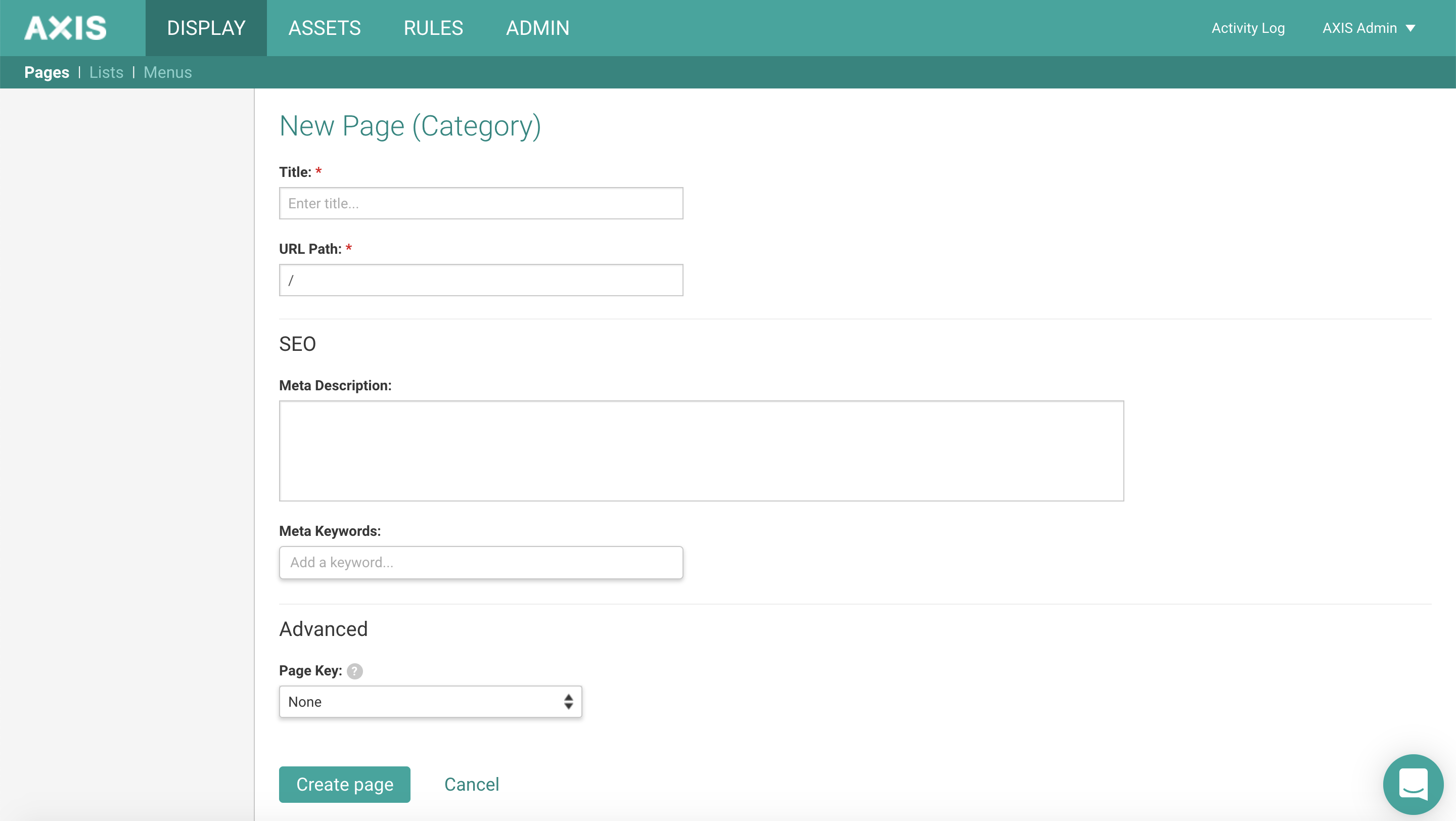 Title (mandatory): Enter a name for this page that best reflects the content it offers.
URL Path (mandatory): Specify the location of the new page in your URL structure. Either choose an existing path by clicking on the field and referring to the drop-down or entering a new URL.
Note: The URL path you specify here must be unique. For example, you can have a page under both /about/privacy and /help/privacy, but any two pages with the same path will result in an error.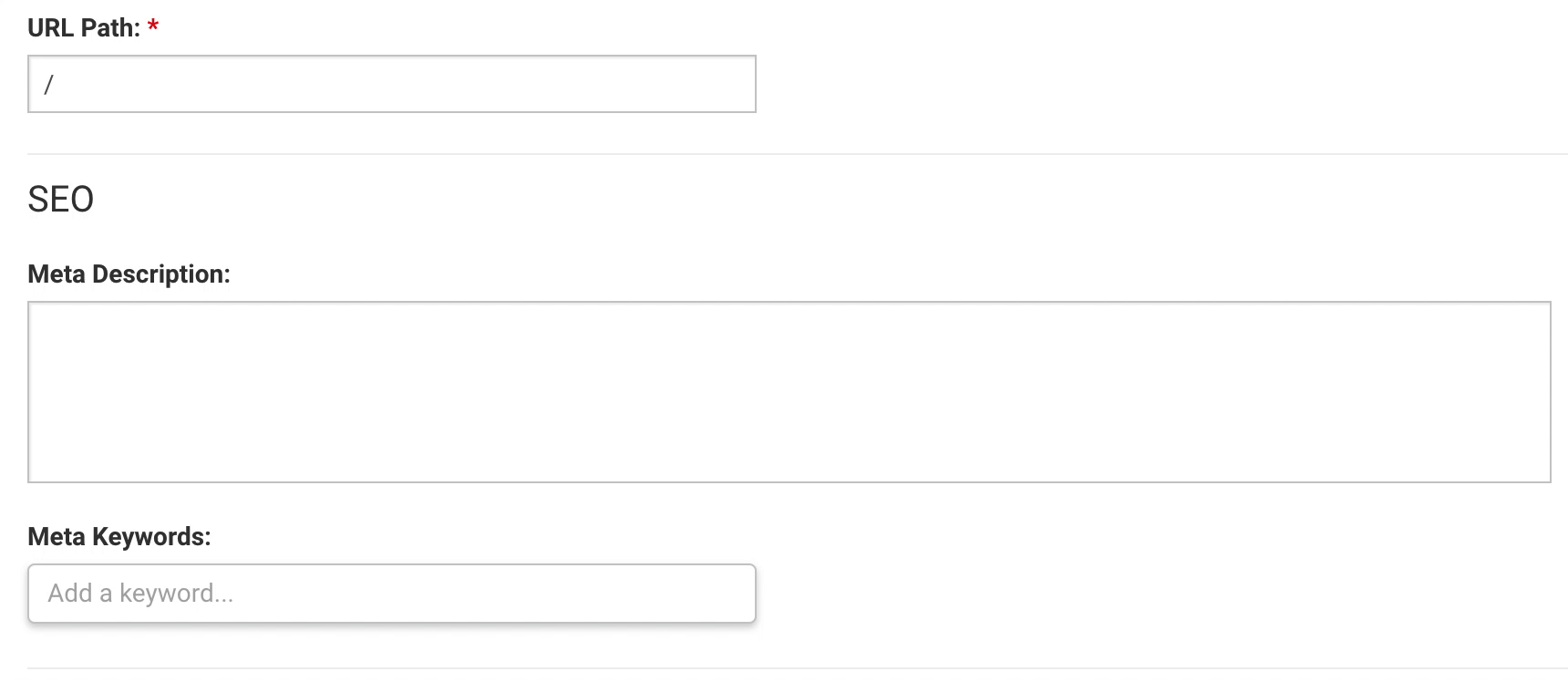 Meta Description: This is one of the three optional fields on the new page screen. The Meta Description summarizes your page. It may be used and displayed by search engines when this page appears in search results, so adding information here can help improve the Search Engine Optimisation (SEO) of your page.
Meta Keywords: These are specific keywords relevant to your page that improve its SEO. Think of them as identifying tags that help your page appear through search results on the web.
Start typing in the meta keywords field to get suggestions of existing keywords. If your term doesn't match any existing keywords, the new term is followed by the word Create, in brackets, allowing you to add it as a new keyword.

Page Key: A unique identifier of your page allowing you to find it easily in the sitemap.
Once you've completed these fields, click the

button at the bottom of the screen.
Your page is now ready to be configured to your use case.
Page features
After selecting or creating a page, you'll see information about it at the top of the page. The page name is displayed, along with its status, the page template used, the internal page ID, and last modified information.

The page you have open on your screen is the starting point for adding content.
Select or create a page variant
Select an existing variant tab or create a new one. Page variants allow you to create different versions of the same page for targeting specific user groups.

Add rows
In order to add content to your page, you must first insert rows. See our rows article for more information about how to add and customize rows for your pages.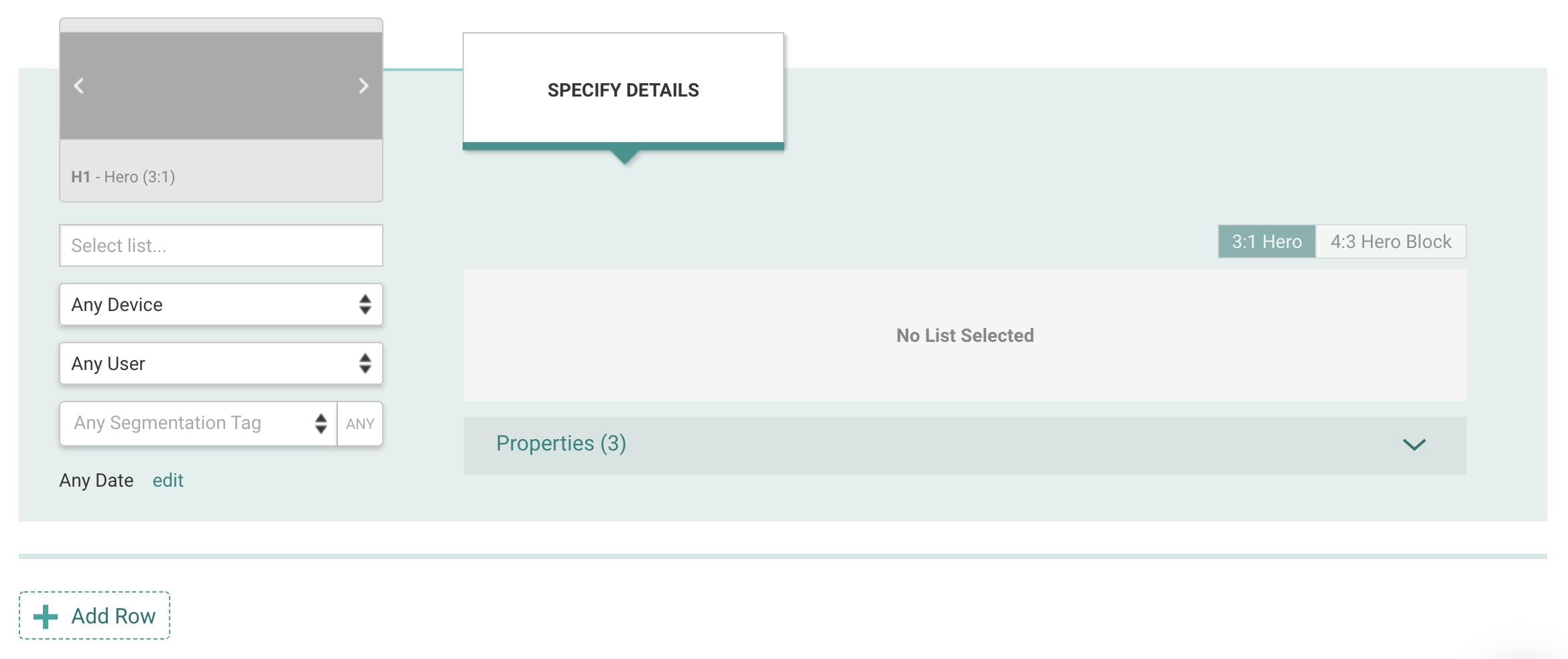 Once published, rows display lists of content to your users. You have the flexibility to mix and match the content in a row to suit your use case.