Learn how to specify Copyright information, displayed at the bottom of pages.*
This article covers entering menu metadata when setting up new menus.
What is menu metadata?
In Presentation Manager, the menu metadata field is where you specify your copyright to display in your apps, so you can show your content is protected. The information you enter here appears below the footer on every page of your apps.

How do I set up menu metadata?
To get started, navigate to DISPLAY and select Menus, then select Metadata from the option on the left-hand side.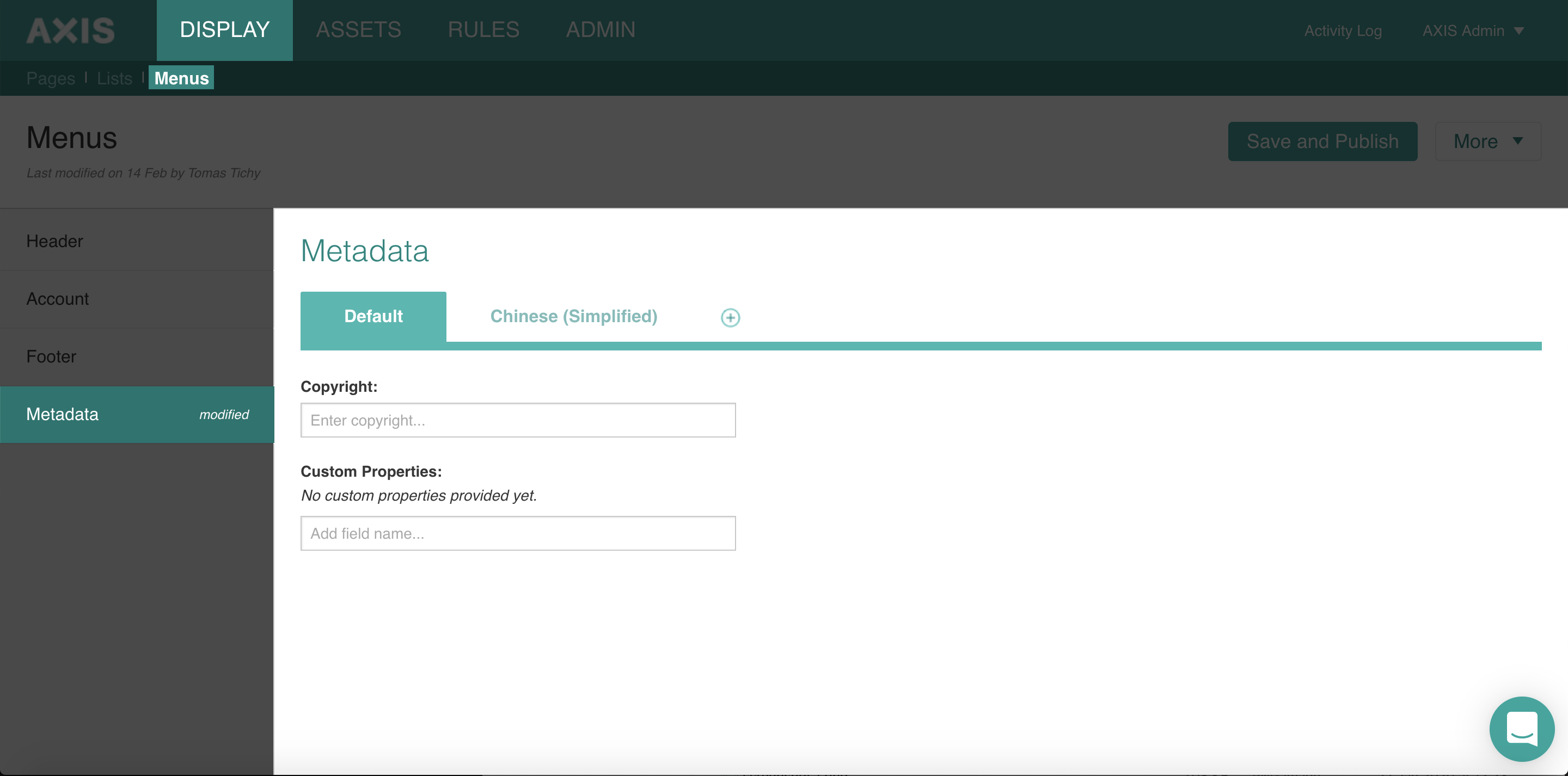 2. In a similar way to page variants, each metadata variant tab represents a language. This allows you to display appropriate copyright information depending on the language settings the user has chosen in their app.
Select an existing variant, or create a new one using the

button.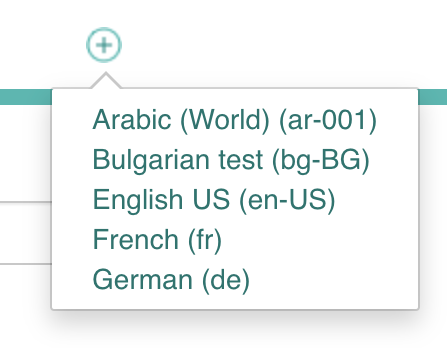 3. Enter the required information into the relevant fields:

Copyright
Enter copyright: Specify your copyright details here. Once published, this will be displayed in italics below the page footer.
Custom Properties
Enter field name: Enter a unique custom field name here, if required.
Enter value: Enter a unique value for the custom field.
Saving and publishing your metadata
By clicking the

button, your menu metadata is made visible to your end-users.
Need to make additional changes before going live?
No problem, save your menu metadata without publishing by selecting the More button, followed by Save. Your changes will be saved, but your menu metadata remains in a draft state.

Deleting menu variants
If you've set up a language variant you no longer need, clicking the arrow button displays the option to delete it. You must have at least one language variant set up to delete additional variants.
You can't undo the delete action.