Learn how to add and manage new custom assets to your asset catalogue.*
This article covers custom assets, adding new and editing pre-existing custom assets.
What are custom assets?
The custom asset functionality allows you to add non-video content, such as stars, belts, articles, etc. Find all your previously ingested (from third party systems) video assets within your item catalog.
To add a new custom asset to your item catalog or to edit a pre-existing asset, navigate to the ASSETS menu, then select Items.

How do I create a new custom asset?
Click the button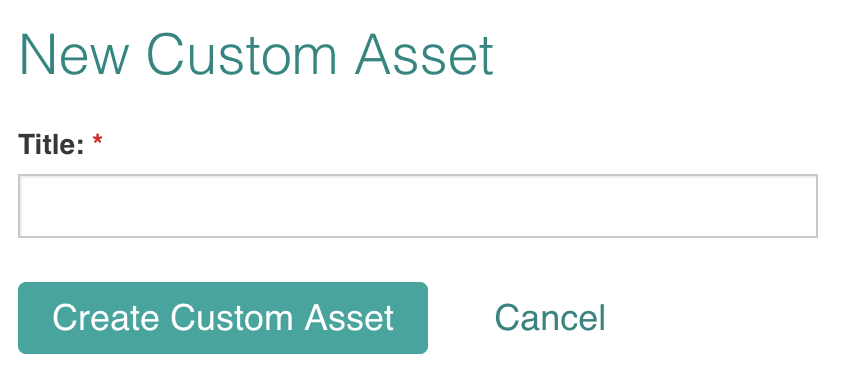 2. Title (mandatory): Enter asset title here (editable at a later stage)
3. Click the

button to proceed to the next step
Custom assets are not ingested and are represented throughout Presentation Manager by the

icon.
Recording asset information
One of the steps required when creating a new custom asset involves capturing specific information, including metadata, image data, offer schedules, themes, and related assets. This method is the same for both custom and video assets. On the left-hand side of the page, select a section to display relevant fields in the page body.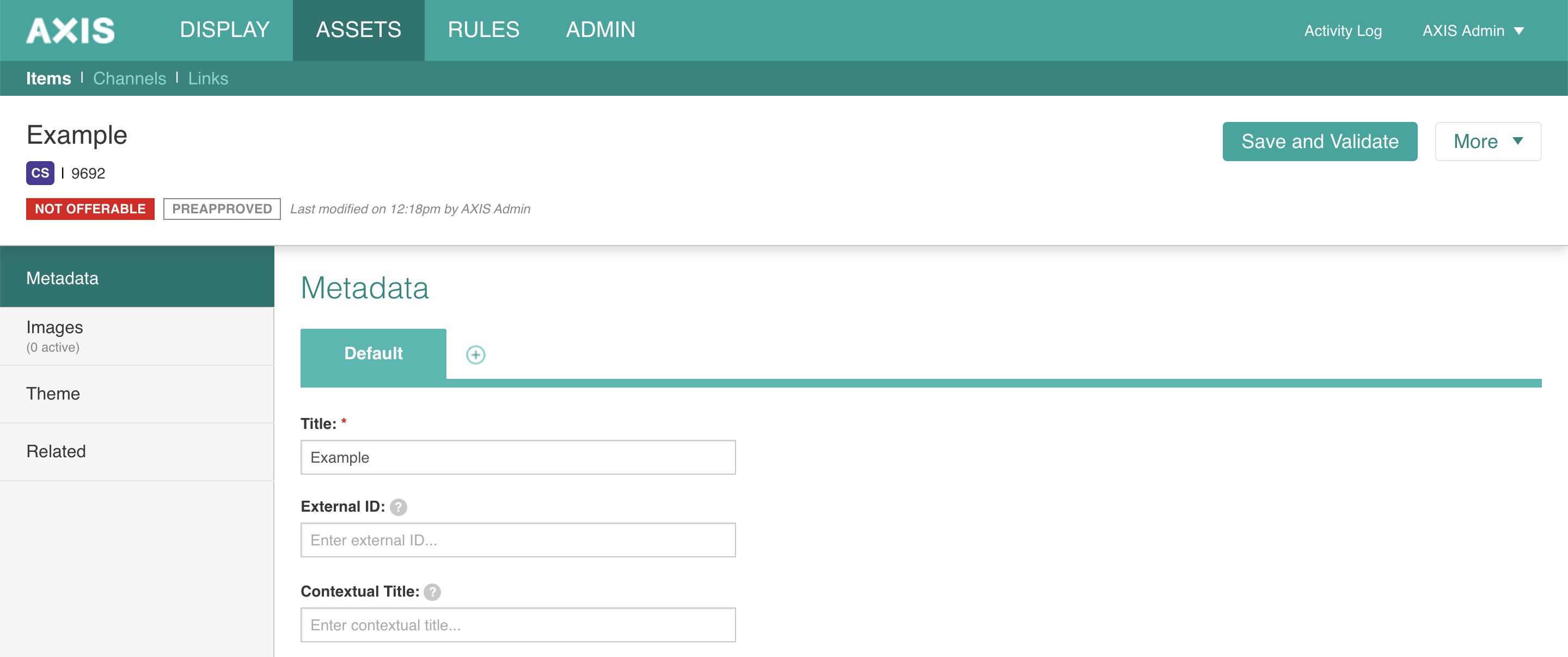 1. Metadata
Upon selecting an asset from the catalog, the metadata option selects by default. The asset title is pre-populated from asset creation; however, this is editable.
Metadata variants
Here you can create additional language variants for your assets, meaning they can display in several different languages.
| | |
| --- | --- |
| | Within the metadata menu tab, select the button next to the variant tabs to create a new language variant. |
Click here for further information on variants.
With the required variant selected, enter data into the relevant fields or edit existing data: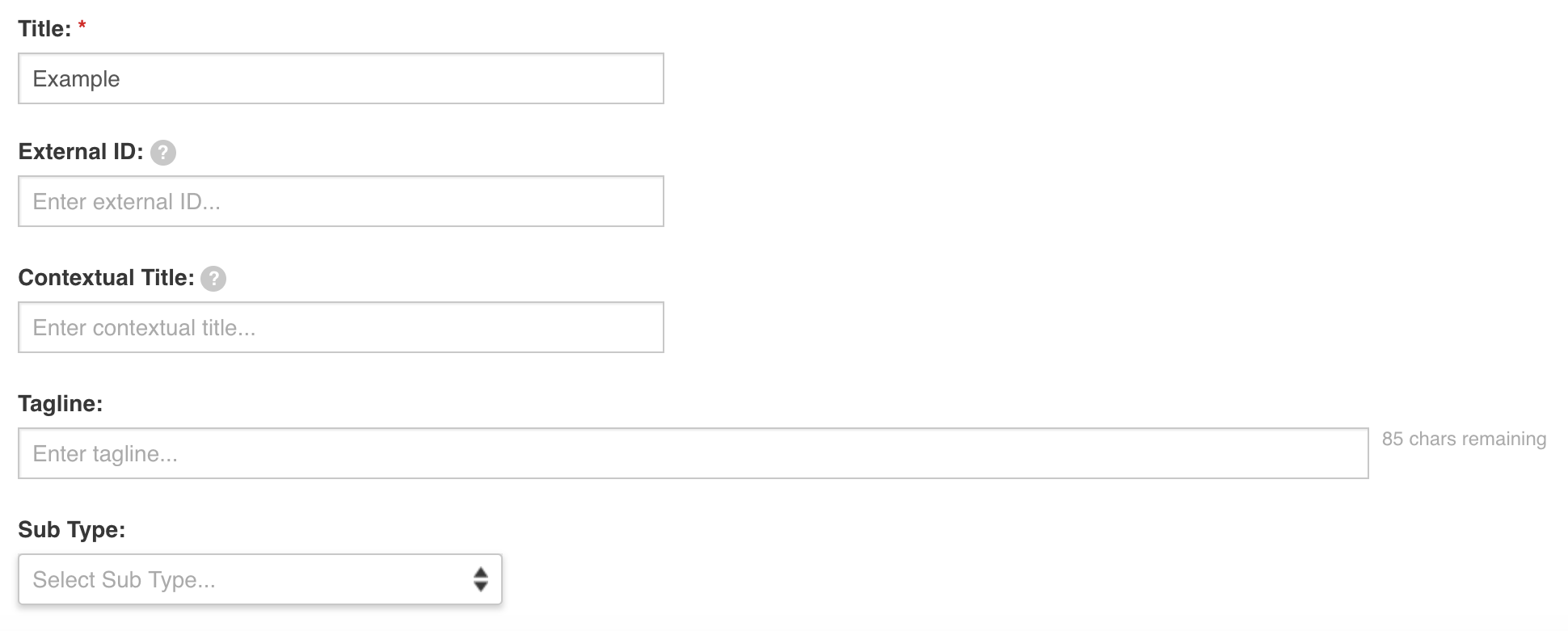 Title (mandatory): This field is pre-populated from asset creation; however, the title is editable
External ID: A unique AlphaNumeric externally defined identifier
Contextual title: A short title relevant to the parent title, most applicable to Seasons, Episodes, or Trailers
Tagline: Asset subtitle (85 character limit)
Sub Type: Select from the drop-down menu provided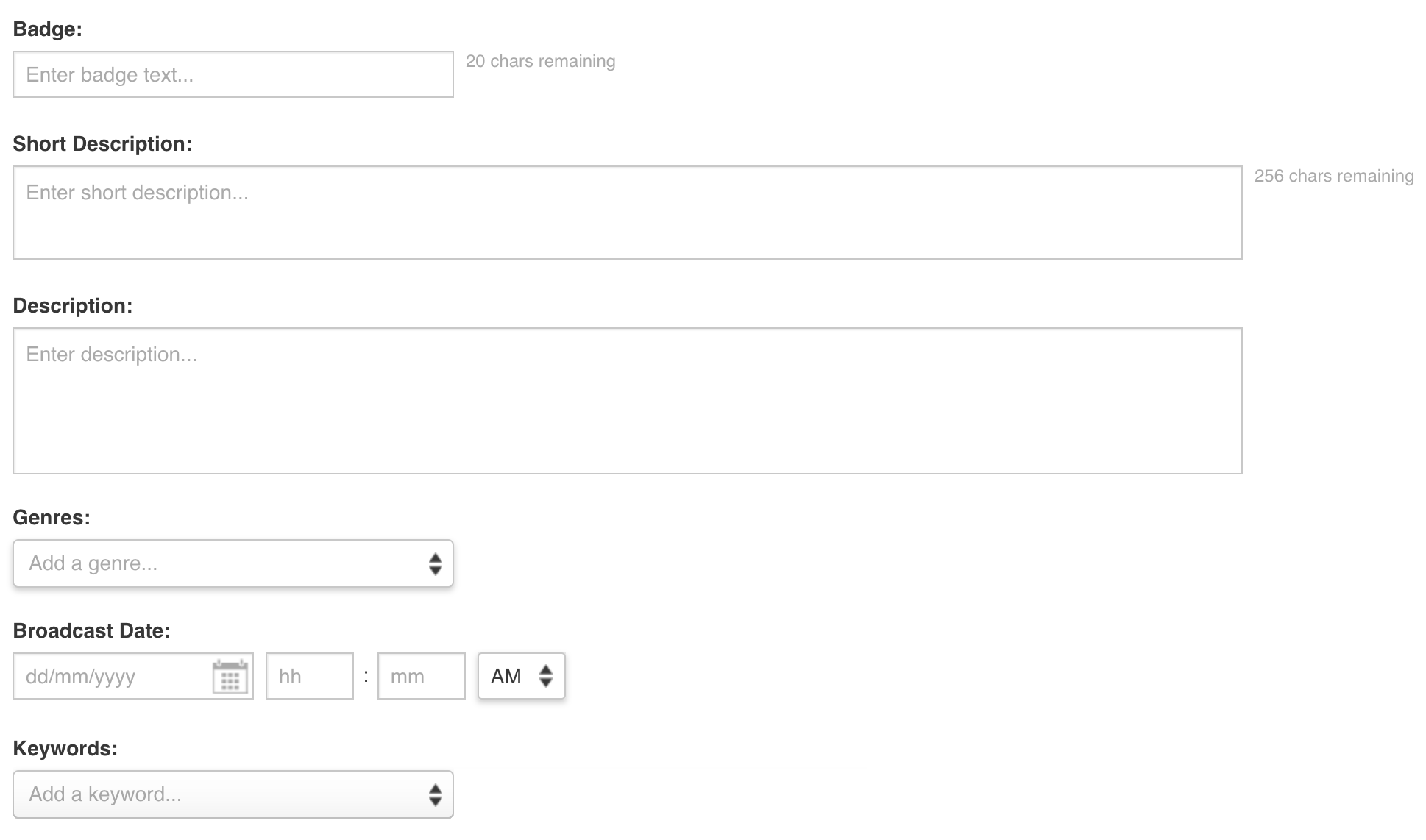 Badge: Use to draw attention to specific assets, e.g., "New season" (20 character limit)
Short description: Brief description of asset (256 character limit)
Description: Full description of asset (512 character limit)
Genres: Select from the drop-down field or create a new genre
Broadcast date: Select date from the calendar picker
Keywords: Used to support SEO (Search Engine Optimization) and external content tagging for rule-based lists.

Type to search for existing keywords or create new entries
Custom Metadata: Upon entering a "Field name...", the "Enter value..." field displays

Segmentation Tags: Select a subtype from the drop-down menu provided

Categories: High-level groupings of similar assets, e.g., Movies or Kids. Select a pre-populated existing value or create new value

Custom Destination: Select a pre-existing page within Presentation Manager or specify a URL
2. Images
Add new or edit pre-existing asset images that display throughout your apps. Follow the links to learn how to upload images and activate and manage images.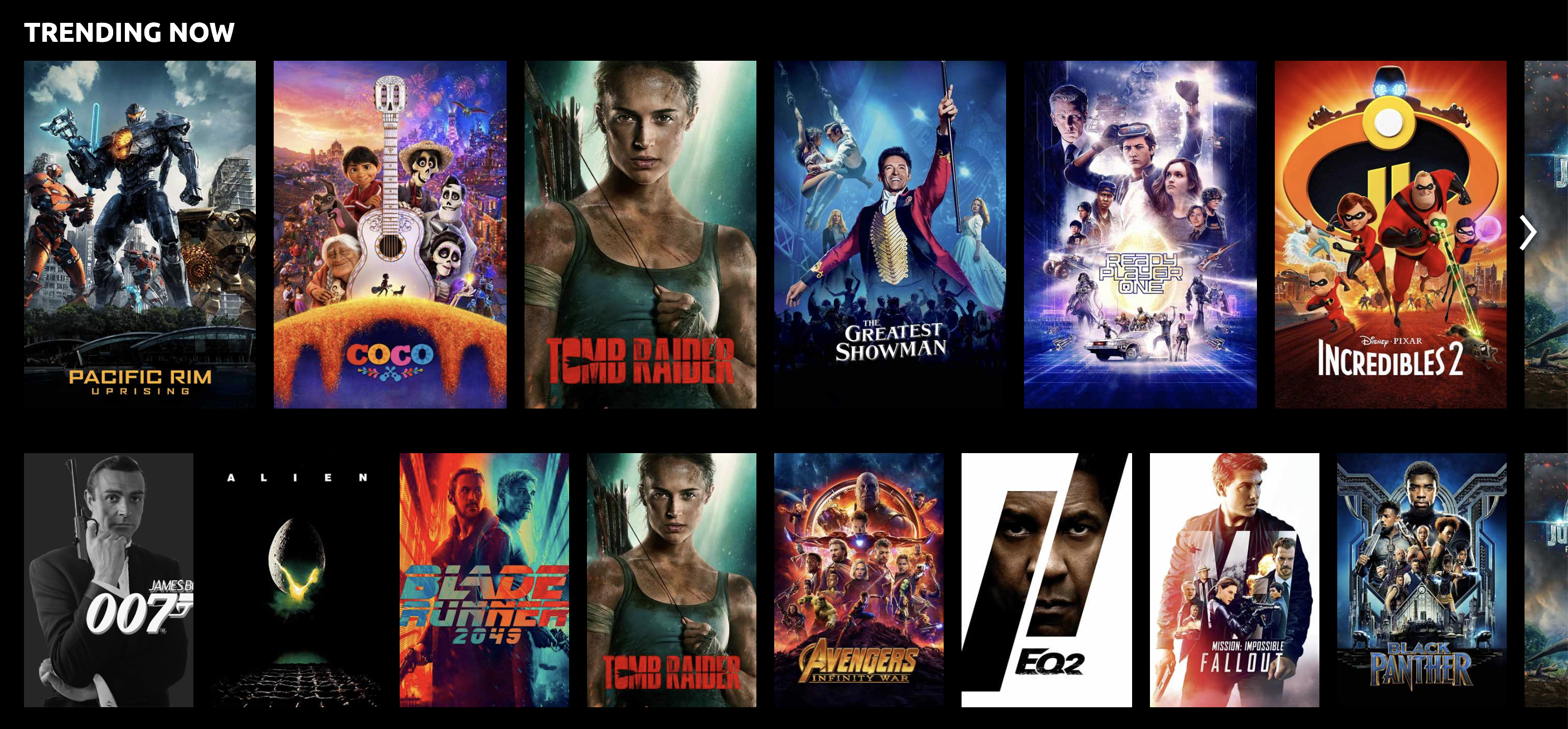 3. Themes
Configure the background, foreground, and other colors within your apps here.

4. Offer schedule
This option only displays for asset types, which are "Offerable." For more information on offers and deals, click here.
5. Related
Specify asset relations here; this could be prequels, sequels or series, etc.
Note: The recommended related asset limit is 100. While there are valid use cases for high volumes of related assets, the recommended approach is to organize assets into a layered hierarchy, e.g., date or year ranges, rounds, etc.)

1. Select either "Rounds," "Other," "Similar," or "Trailers" (these options may differ depending on asset type).

2. To add a new asset, start typing into the text field to display existing assets.
Related assets display in a list.
Use the

icon to re-order assets.

Save assets
Not offerable
For assets that are not offerable, click the

button to save changes.
Alternatively, click the More button

to Save or Delete assets.
Offerable
For assets that are offerable, click the

button to save and activate offers.
Alternatively, click the More button to

Save, Validate or Delete assets.