Learn how to upload images for both assets and links.*
This article covers how to upload and manage new images for both assets and links.
Within the ASSETS menu, select either Items or Links; the upload image process is the same for both.

How do I upload new images?
Select the link, or,
Select a pre-defined size template from the options provided below. Image dimensions are displayed underneath.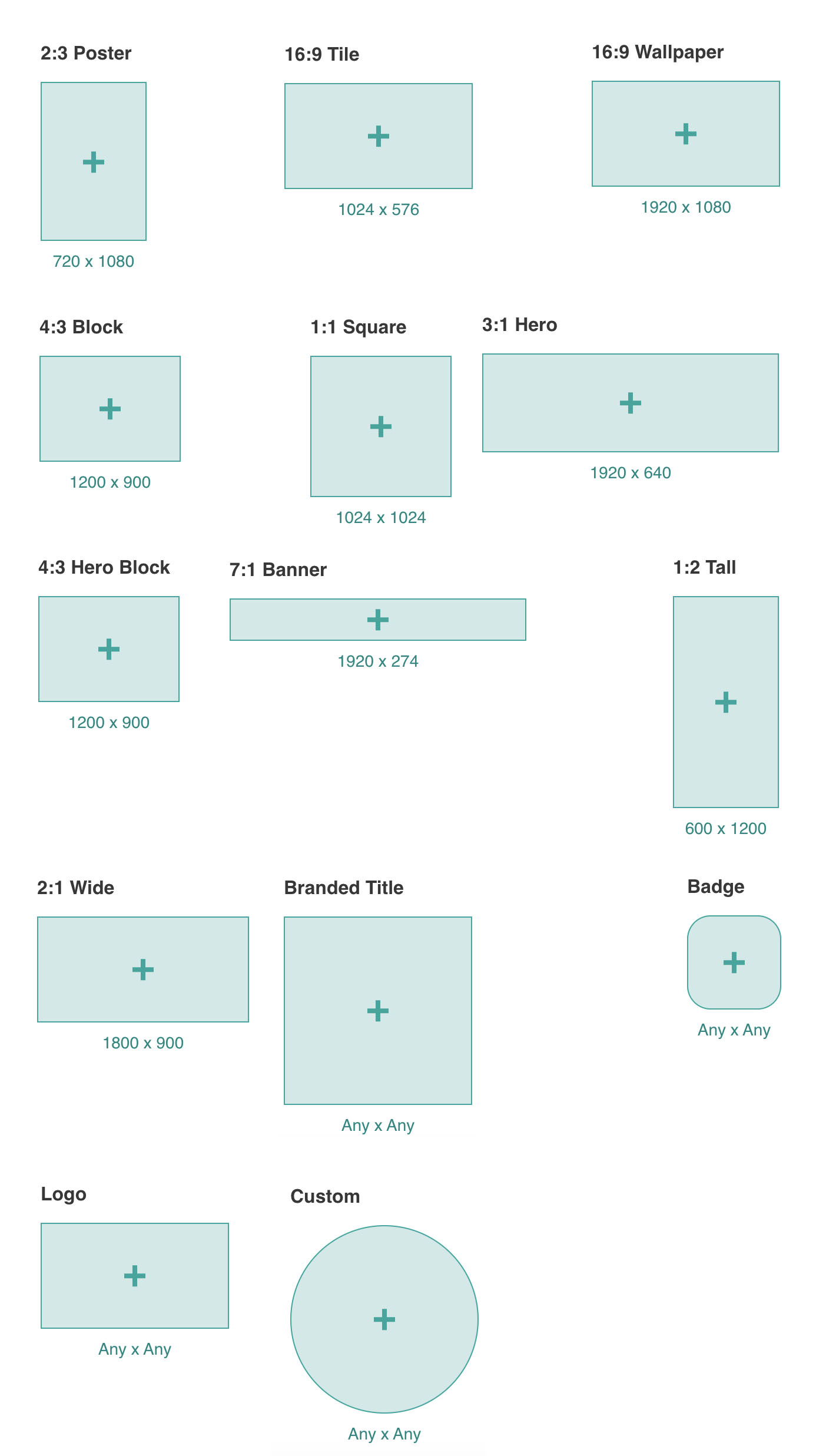 3. Drag and drop images into the grey area of the screen or select the

button to open your File Explorer.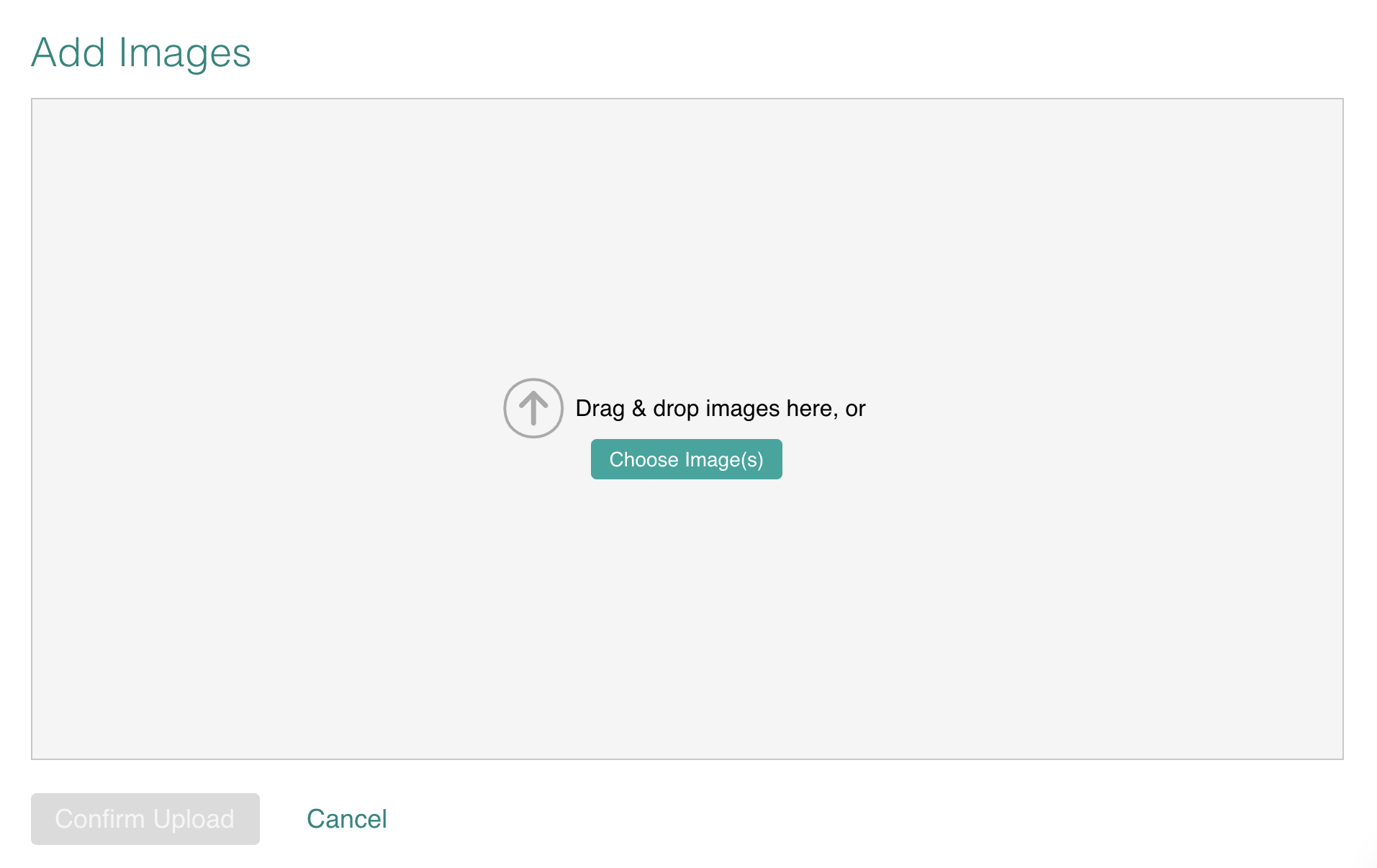 Notes:
The maximum image upload size is 10MB. The maximum dimensions are 3840x2160 pixels (4K).
The following formats are supported: .jpeg, .png, .bmp, .tiff
To avoid bandwidth issues, for general imagery we recommend .jpeg files (unless your Reference Apps display .png images), and for baked text or logos, we recommend .png files
Once uploaded, your selected asset image displays in the preview area. If recognized, the image size is automatically selected, and a green dashed outline is visible around the outer edge of the image.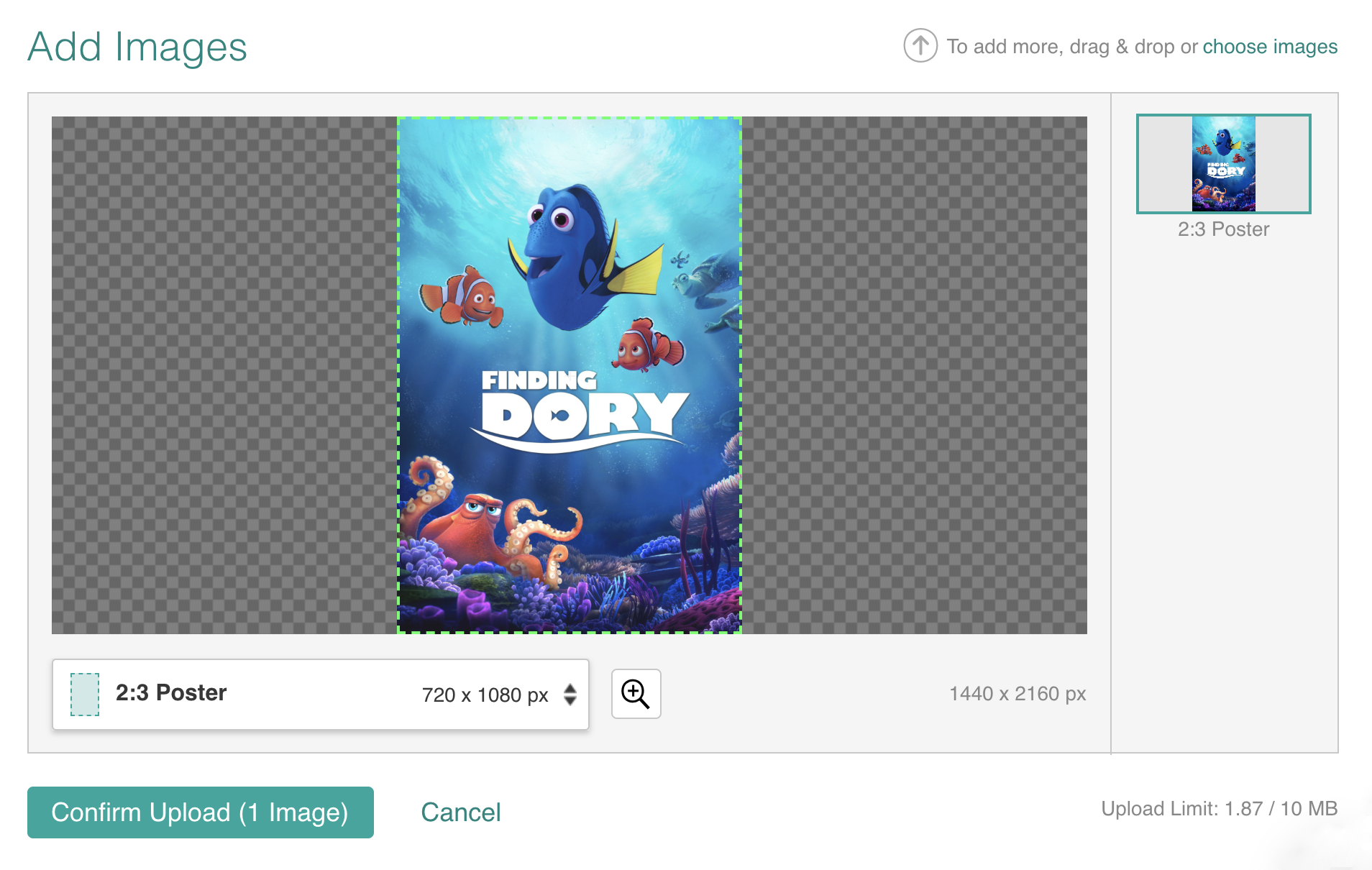 How do I crop an image?
Changing the image size is likely to crop your image. Select a size template from the

options, then move your image into position. The lighter portion of the image represents the area in line with the selected image dimensions, whereas the darker area is cropped on upload.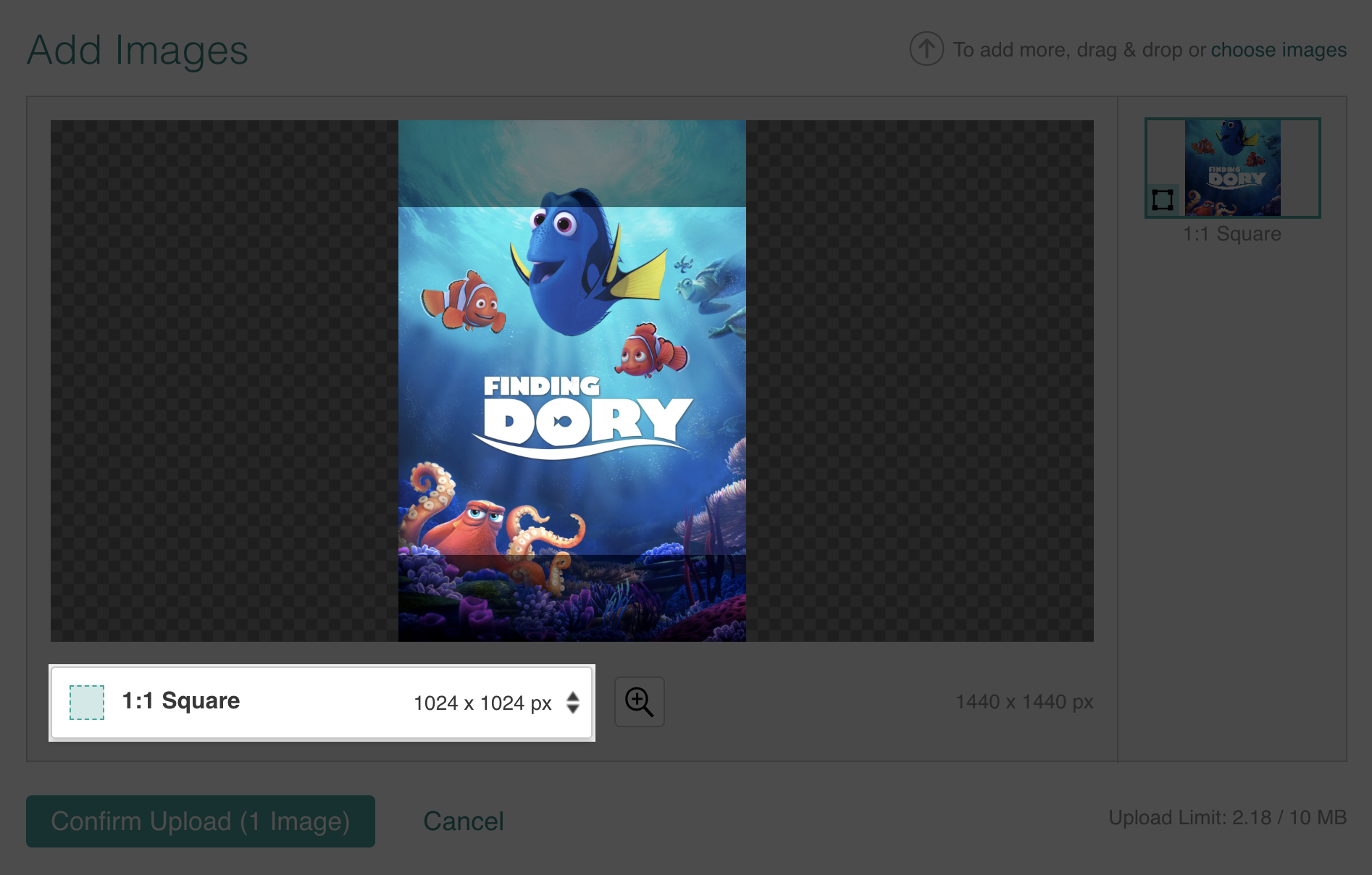 Resolution warning
If choosing an image size template results in a warning icon, the uploaded image does not conform to the original image template. On upload, this will lower image quality as this is not the suggested resolution for the selected size, resulting in poor quality images on your apps.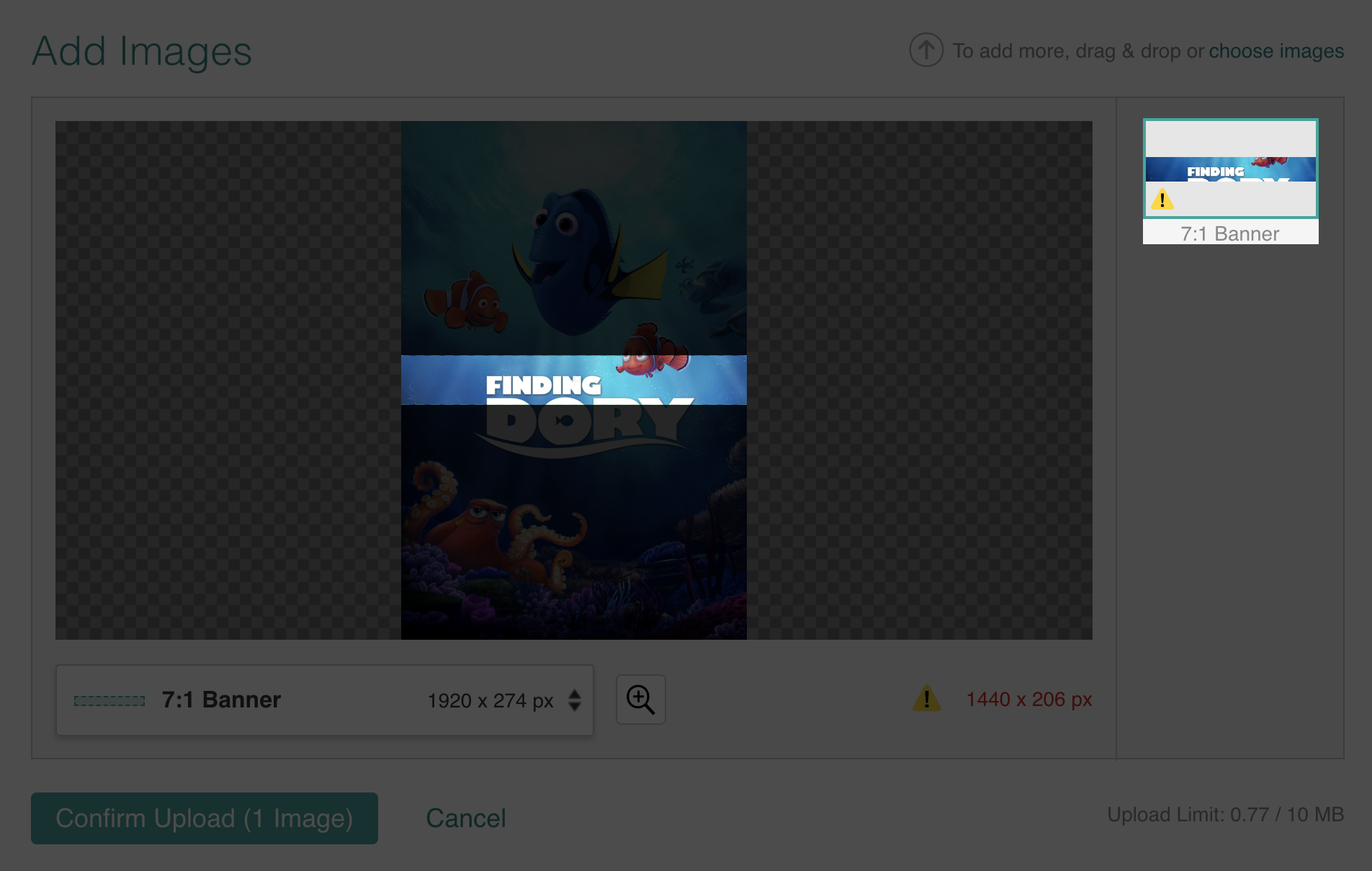 To add more images, drag and drop or select the

link.
To save your changes, select the

button.
The image gallery displays images saved to the asset. Activate, view, crop, and delete images here. For more information on activating and managing images, click here.