Learn how to set up a URL link to an alternative destination.*
This article covers setting up an alternative destination for row titles.
Specifying a destination URL overwrites the default selection URL path. By default, when users click on the row title, they're directed to the list page for that row. You may want to overwrite the destination URL to either remove the link capability, or direct your users to an alternative destination, for example, a page created to promote certain content.
If a destination URL is not specified, upon selecting the row title, your users are taken to the relevant list page containing the full list of assets.
Note: Hover over the

icon for tips.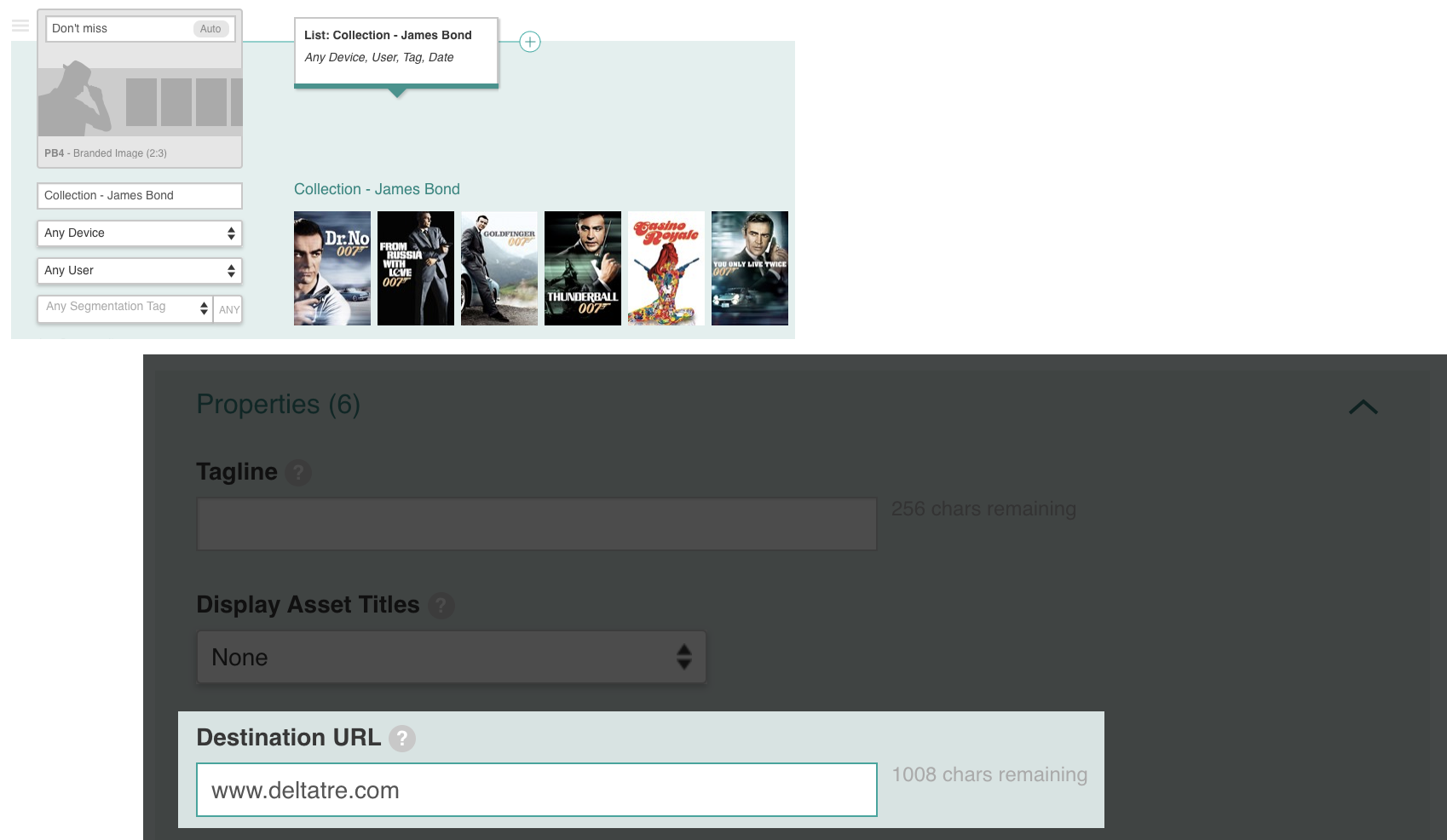 To specify a destination URL for a row:
Open the Properties panel on the relevant row
Type the desired URL into the Destination URL field
Save and publish your page
Your users will now be directed to this URL when they select the row title in their app.