Learn how to schedule a start date or date range your for your variants.*
This article covers the set up of variant scheduling for content to appear at specific points in time.
What is variant scheduling?
Scheduling relates to setting a "date period" for content to appear within pages, rows, and menus at specific points in time. A common use case is scheduling kids content Monday-Friday in the afternoons, or alternating between mid-week and weekend layouts to reflect the weekly event calendar for a sporting competition.
Note: Scheduling does not control the underlying assets and when they are available to end-users. The availability of assets is related to Offers, which we discuss with you during your project discovery phase.
How does variant scheduling work?
Where you have multiple page variants set up, your apps display the first "match" it finds from right to left for device(s), user group(s), languages, segmentation tag(s), and date(s). With scheduling (date period) set, the page variants still read right to left, although as we reach the date and time range, the scheduled content takes effect and is accessible by your end-users. Follow the link for further information on variants.
The page variant parameters will always override the variant parameters set at a row level. We recommend scheduling rows within existing pages of content that are already live.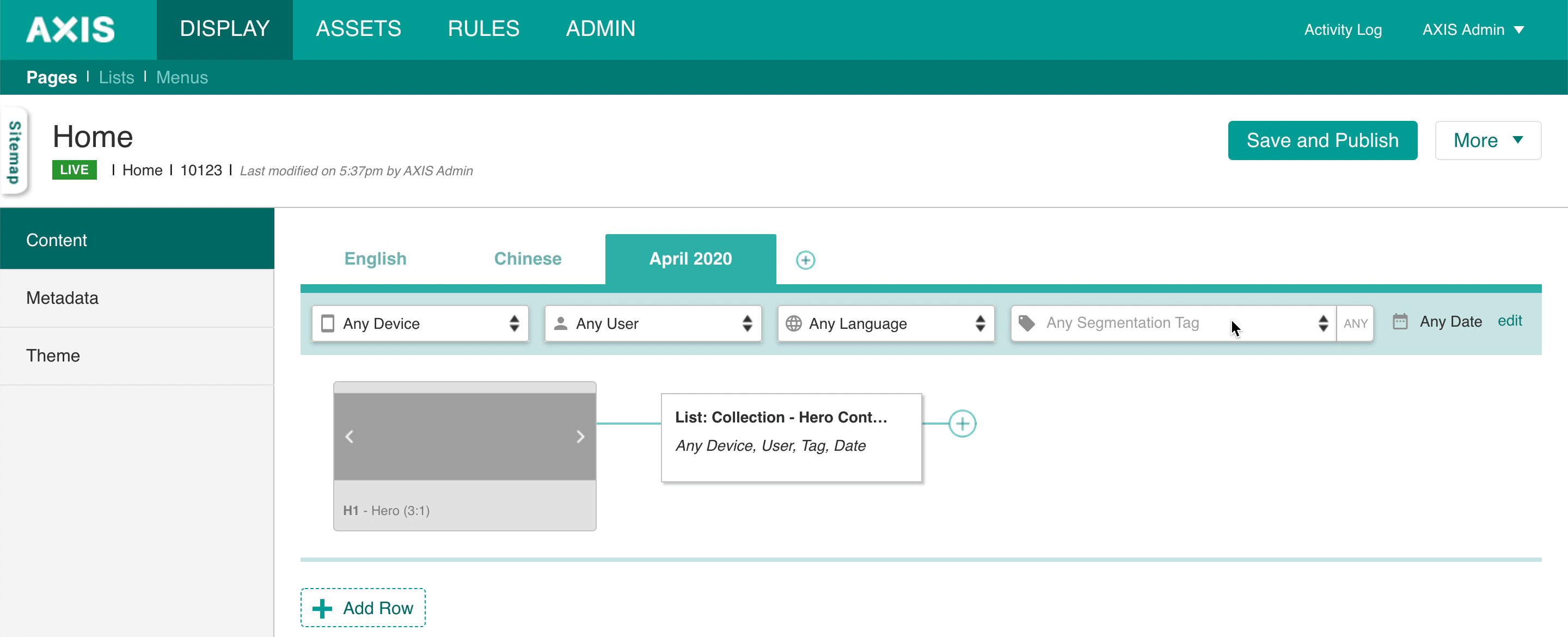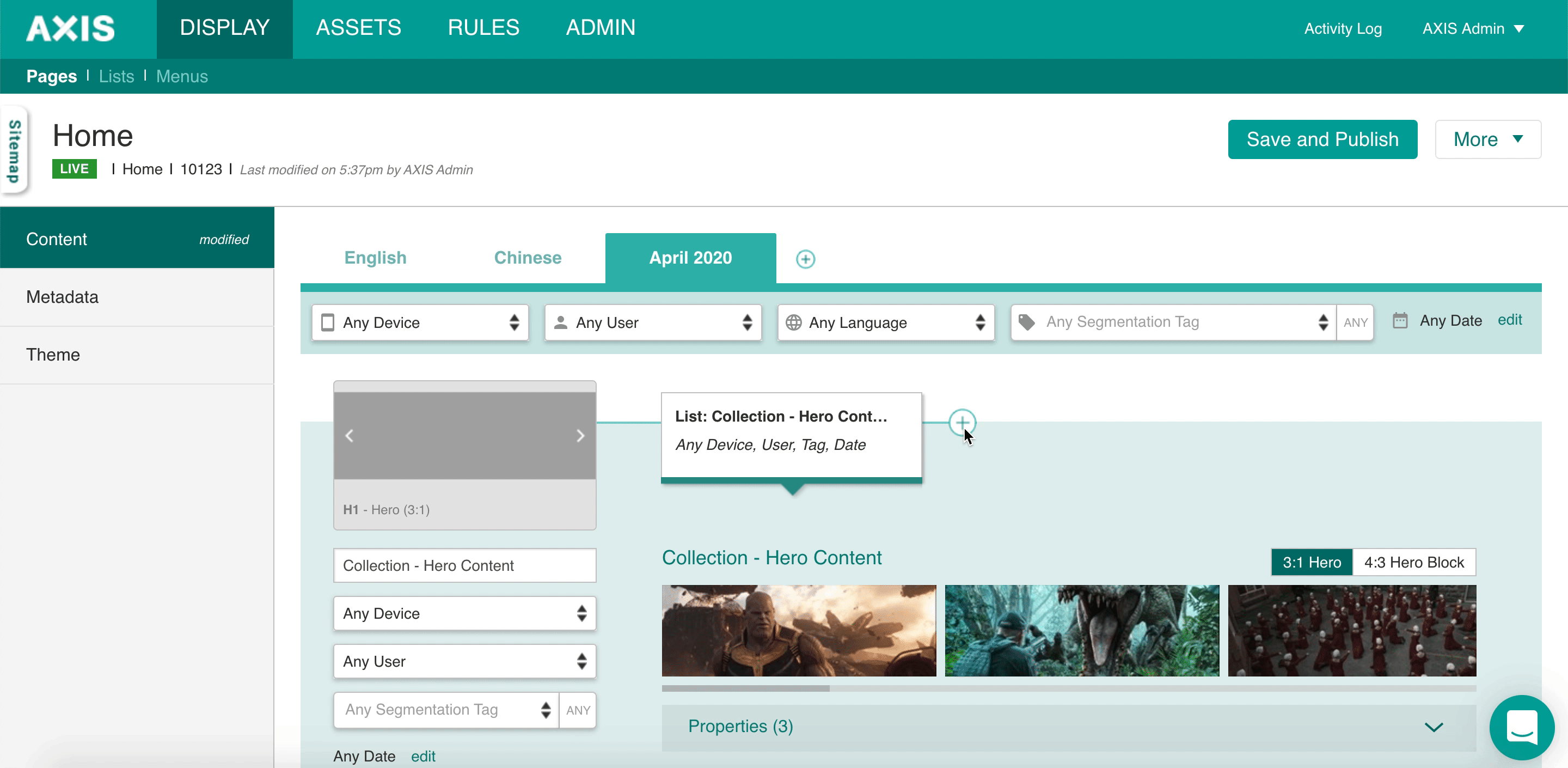 Note: We advise having a precise variant labeling method in place for any specific date schedules.
Determine a start date and an optional end date for your row variant.

By default, the start date is the current date, and the end date is open-ended, set to "any."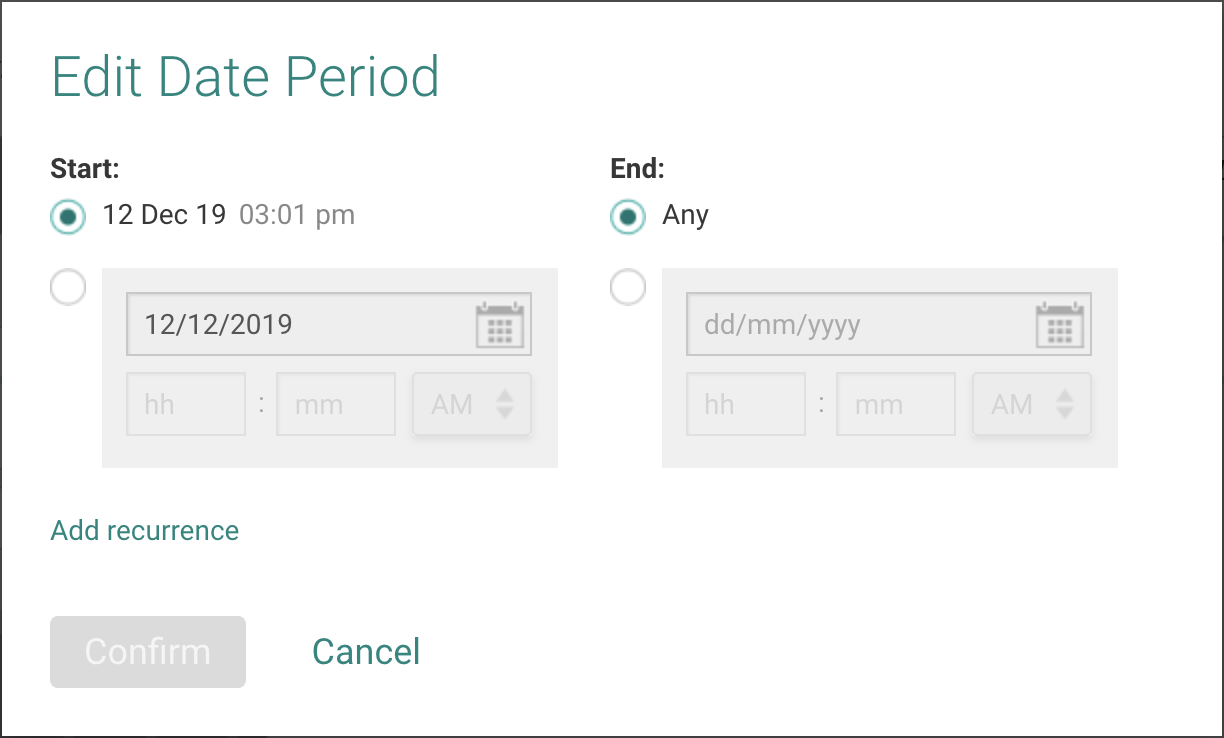 2. To specify a start date or date period, select the calendar picker options and enter your dates.
You can also enter the start time and end time in this section.
Note: Where this is a 12-hour clock, please remember to specify AM or PM.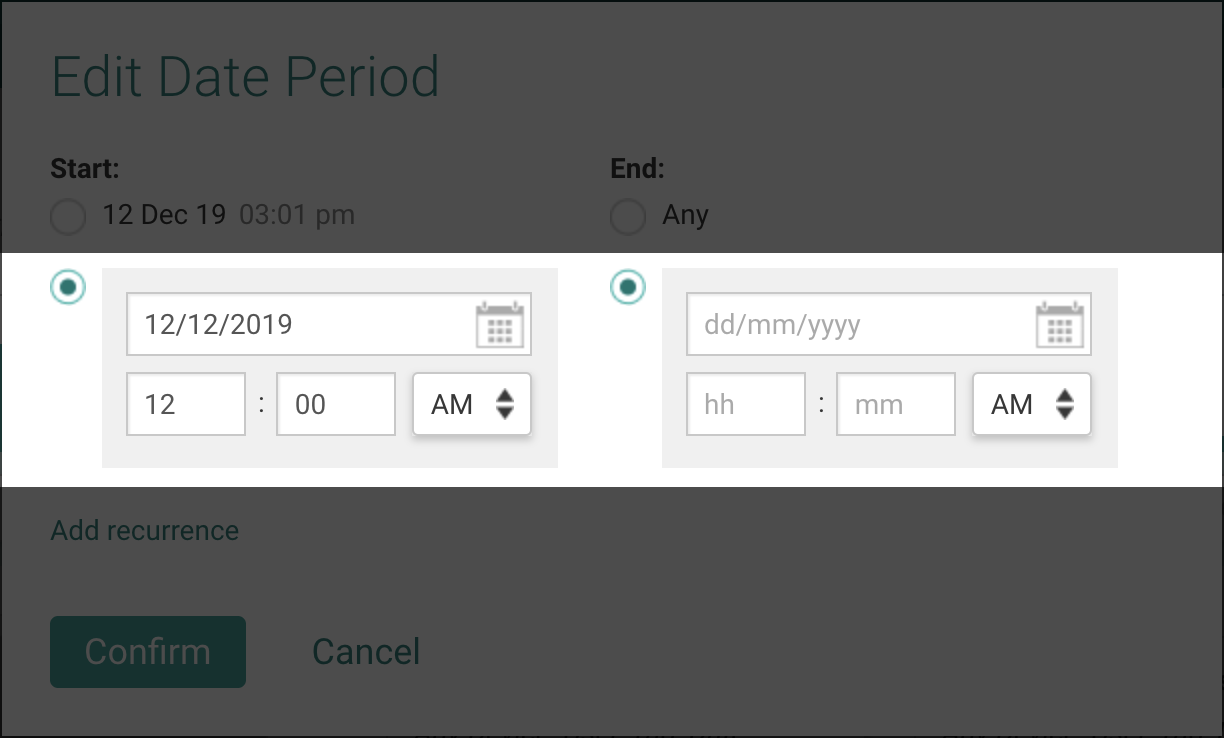 3. To add a recurring date period, select the

link to display further options.
Specify which days and times the variant is enabled, along with which week/s of the month.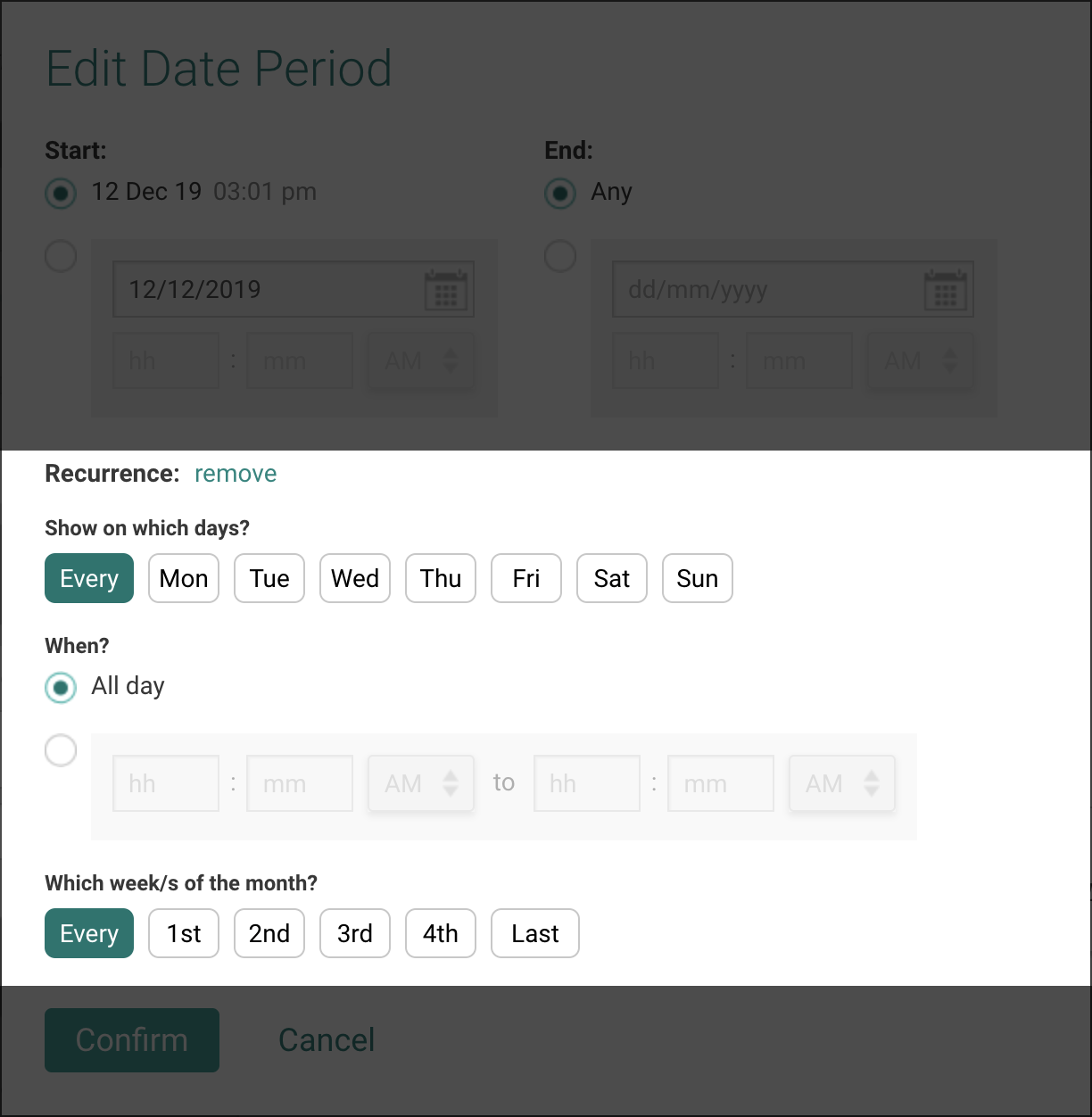 To remove the recurrence, select the

link.
To save your changes, select the

button.
With variant scheduling set, details appear underneath the parameter fields. Hover over the date for further information.
Variant scheduling for pages and menus:

Variant scheduling for rows: