Examples of Tall rows and supported devices.*
This article provides examples of the TL1 - Standard (1:2) Tall row, detailing the supported devices.
Find out more about page templates and supported rows.
Tall rows - (TL)
TL1 - Standard row
This row displays standard 1:2 assets.
Supports the display of badges on TV targets, including tvOS, Android TV and web TV, and XboxOne.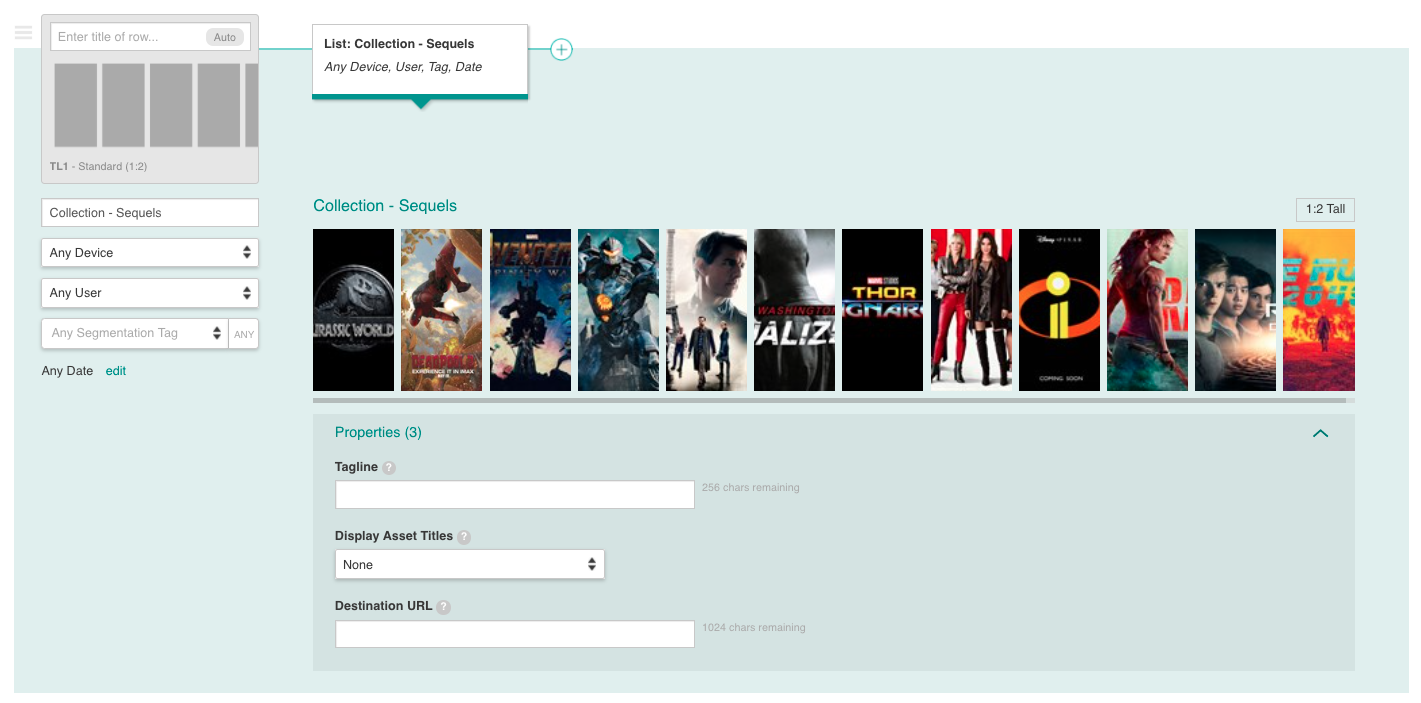 Select an option below to see how this looks in the AXIS Reference Apps: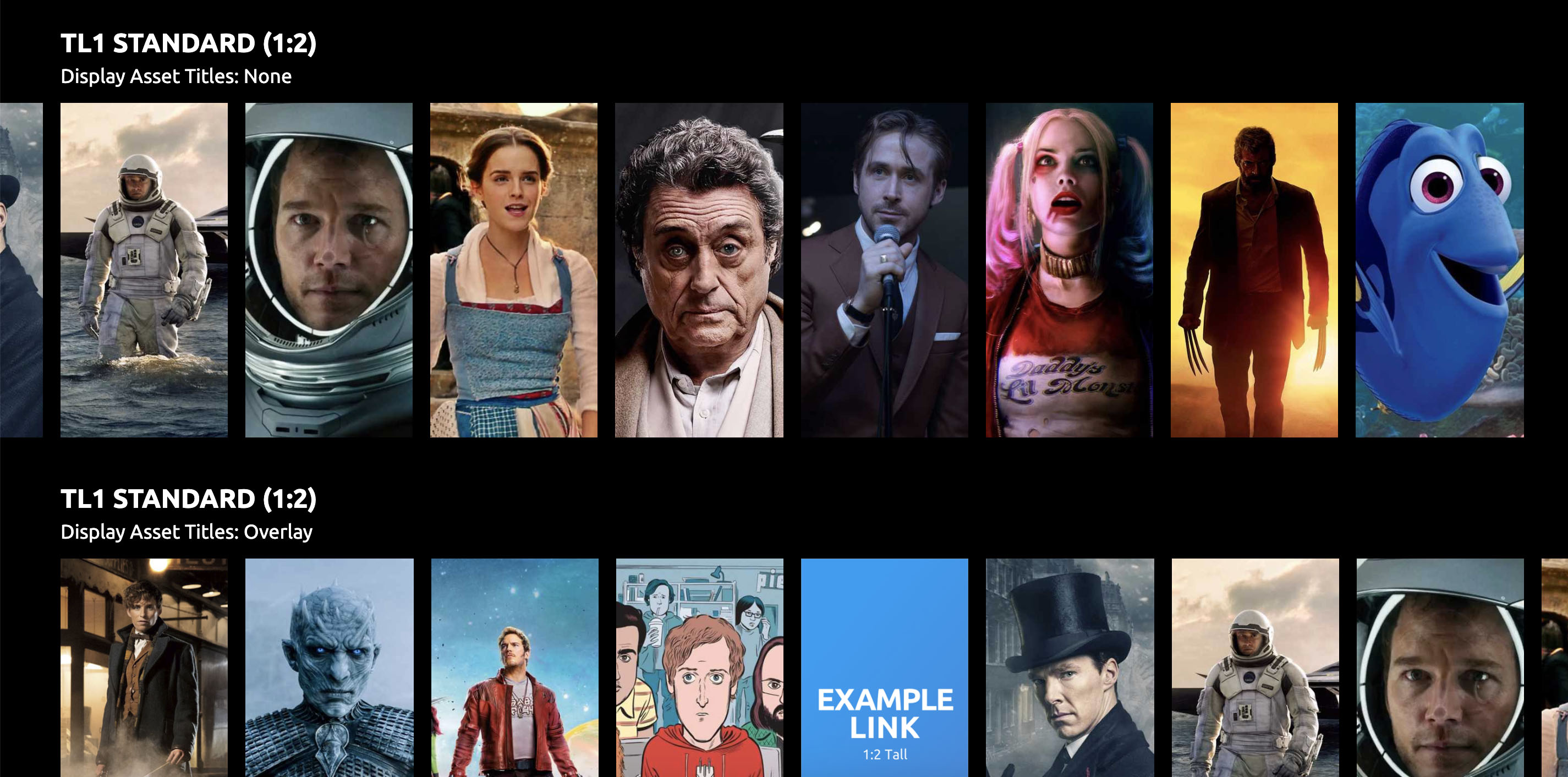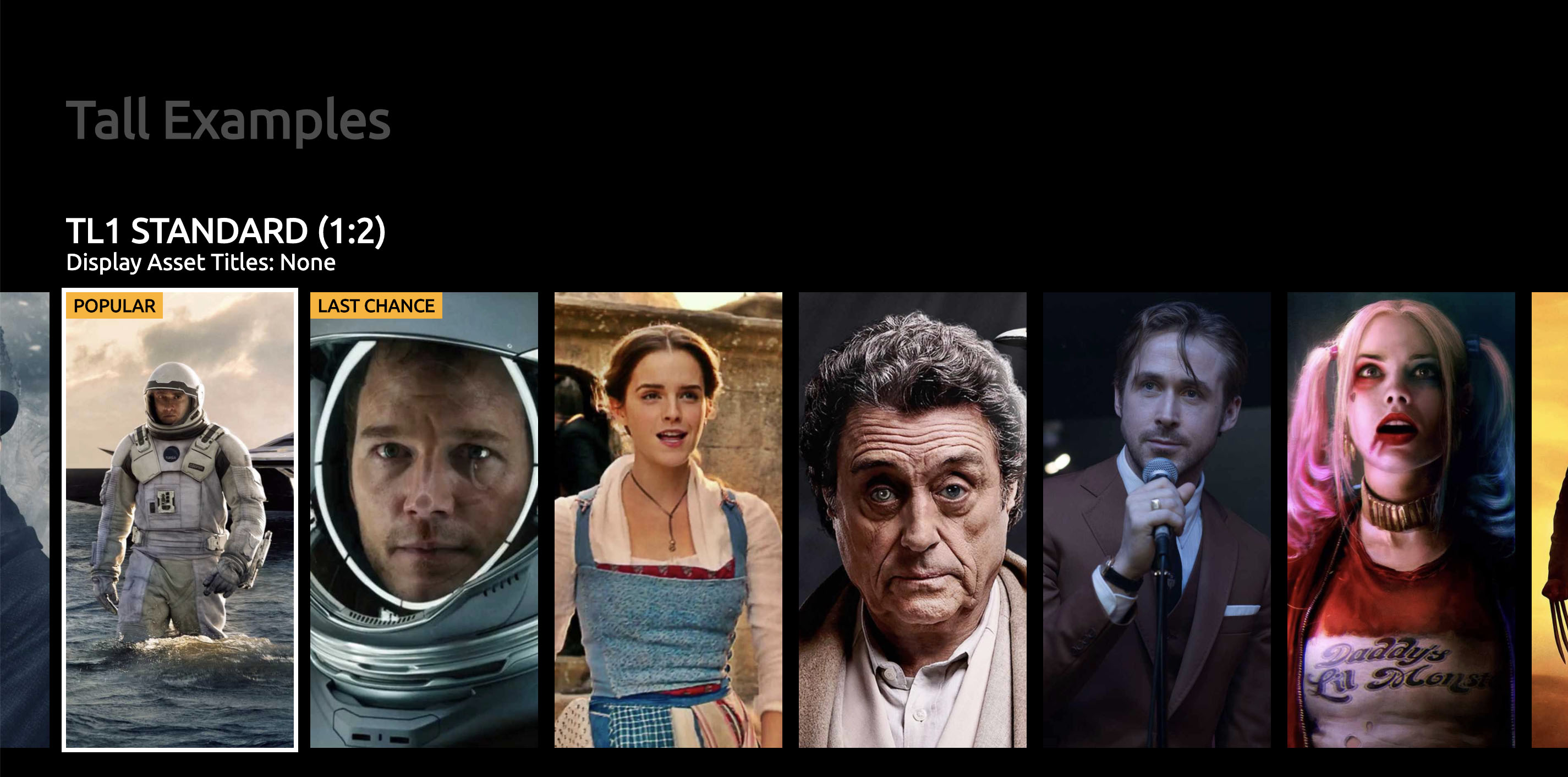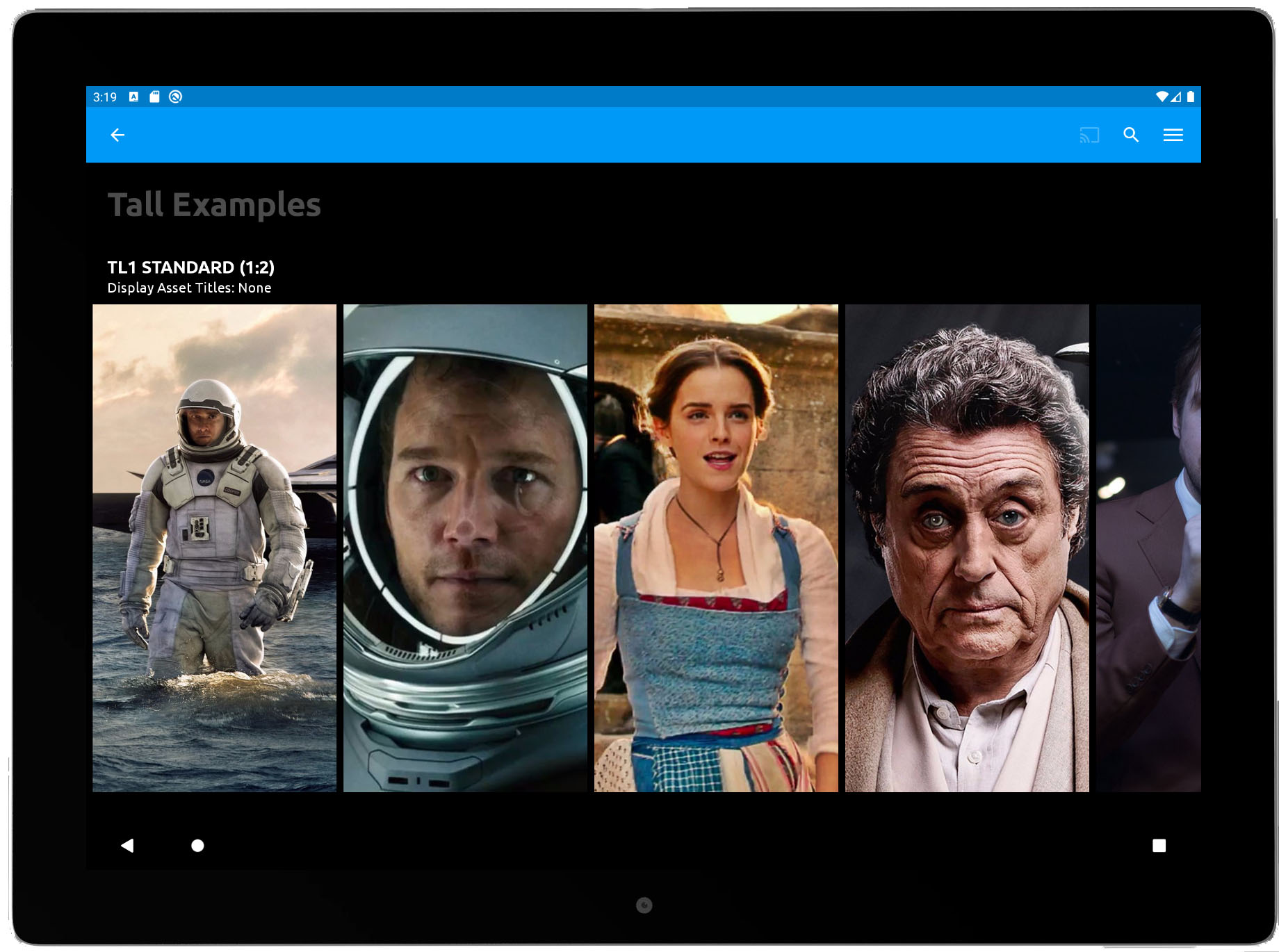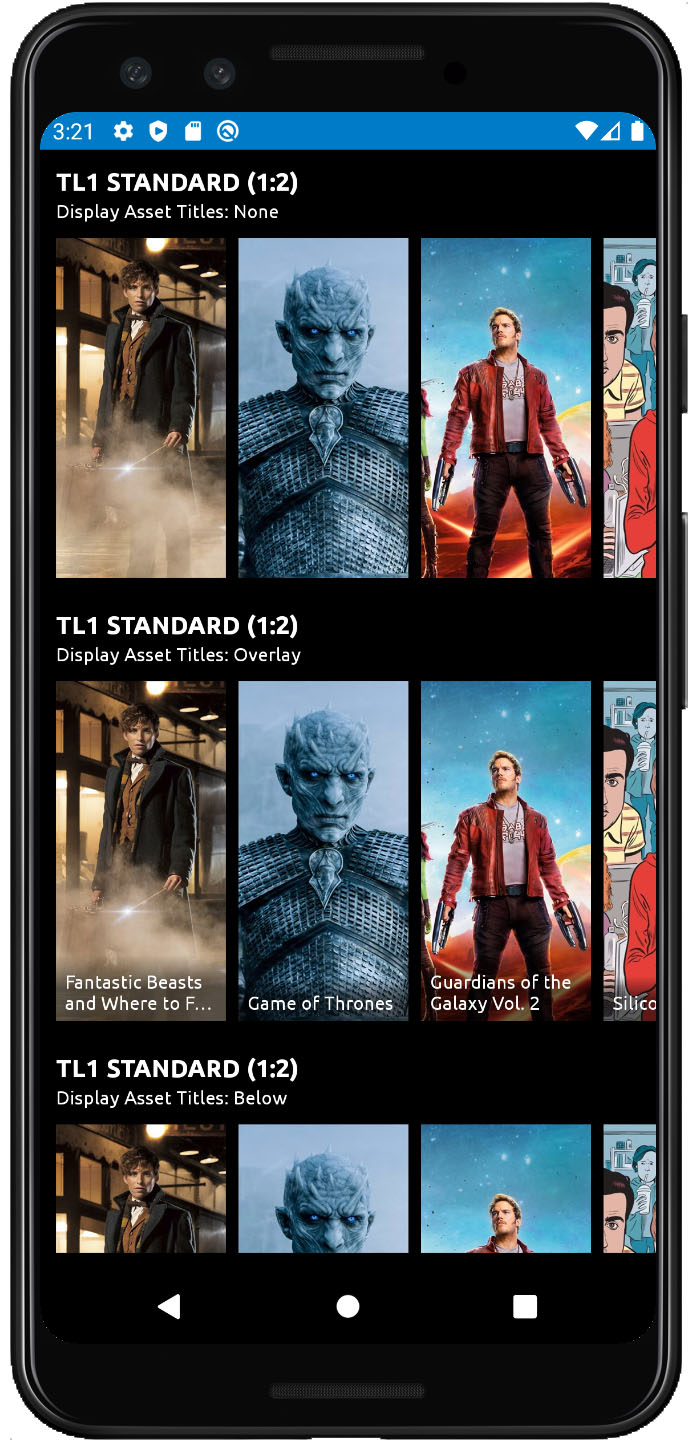 Which devices support this row?
| iOS | tvOS | Android | Android TV | Responsive Web | Web TV | XboxOne | Roku |
| --- | --- | --- | --- | --- | --- | --- | --- |
| | | | | | | | |