Learn how the Video Player works along with its controls across various devices.*
All AXIS reference apps feature a built-in video player for playing your video assets. This article covers who can access your video player, what playback controls are available, and what happens when playback ends.
💡 Visit our Live content display article for information on how content transitions from Upcoming to Live, and the event countdown timer.
Who can access the video player?
Users can play an asset with your video player if they have the right entitlements for the asset they wish to view.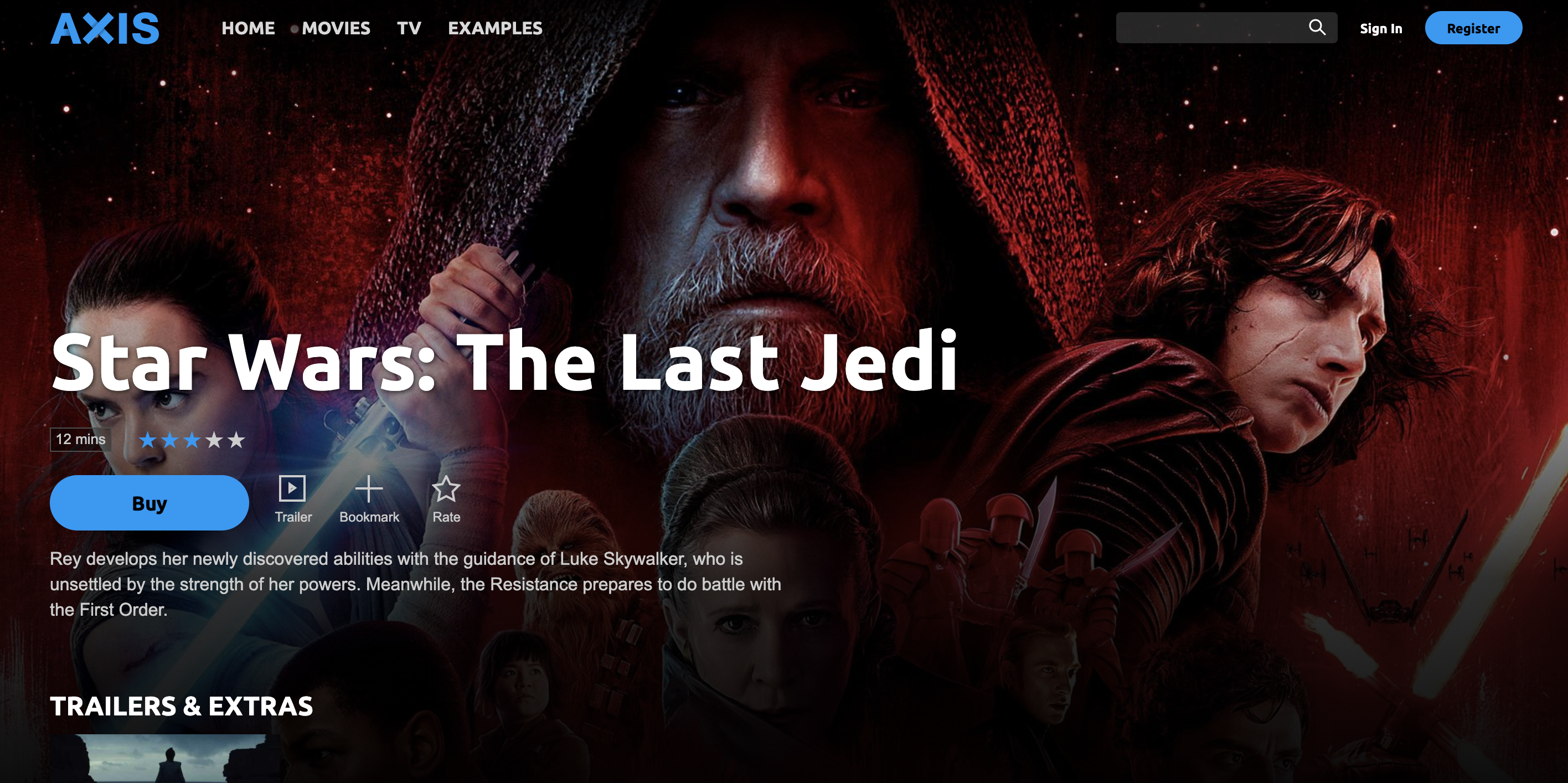 Additionally, you may wish to allow unregistered or free users to access the video player to watch trailers and other promotional assets. This is an excellent opportunity to give prospective users a sample of your video experience so that they are encouraged to upgrade.
Which controls are available in the video player?
All of the common and expected playback functionality is available to your end-users. On the video player, your users can:
Play
Pause
Resume from last playhead position
Fast-forward and rewind
Adjust playback volume
Enter and exit full-screen (if on the web)
Hover over the video player to view key asset metadata such as title and description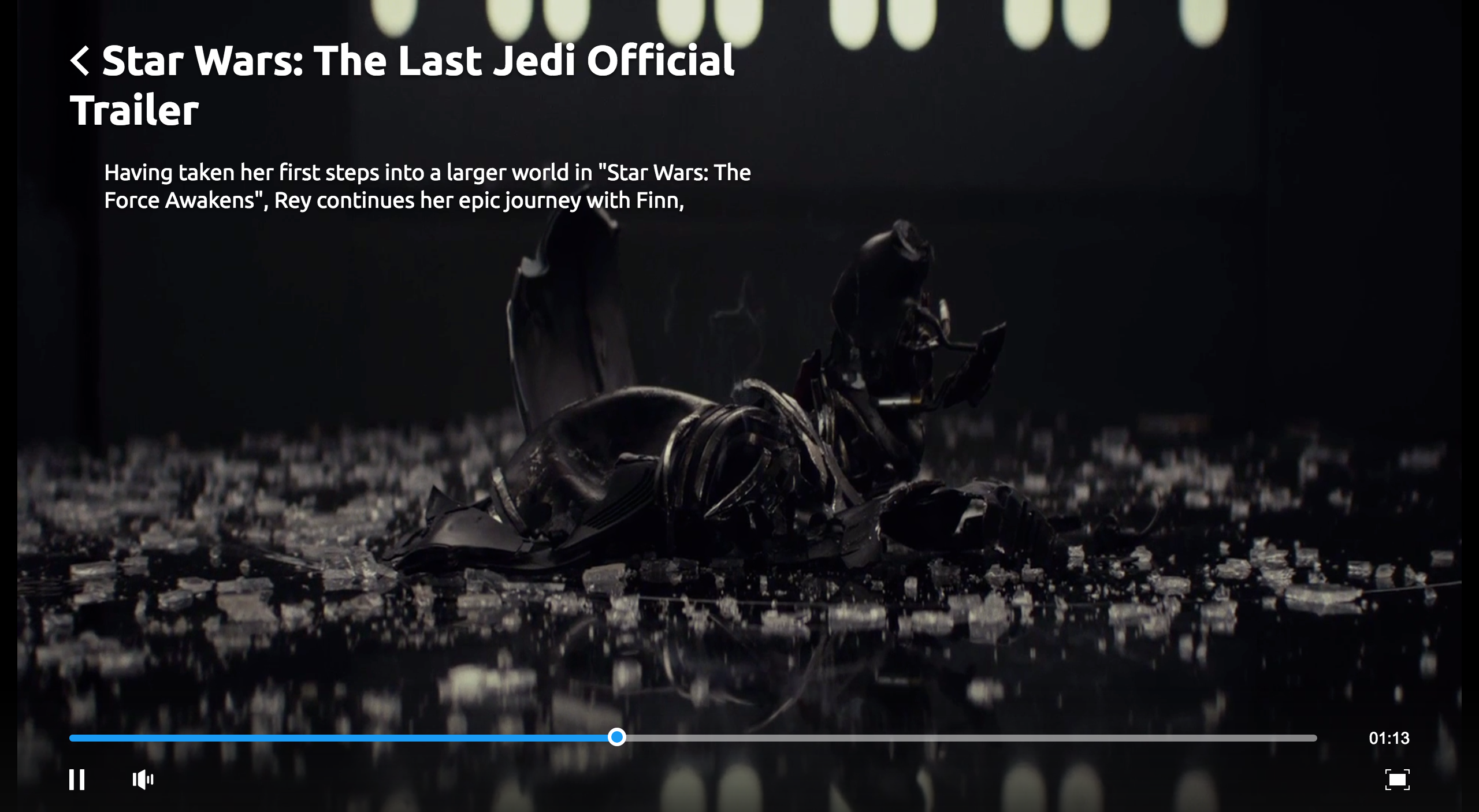 Tip: You can also cast videos on to your TV using Chromecast
What happens when playback ends?
The video player minimizes when playback ends, and your user redirects to the end screen. On this end screen your users can choose to:
Replay the asset

Rate the asset
View other recommended assets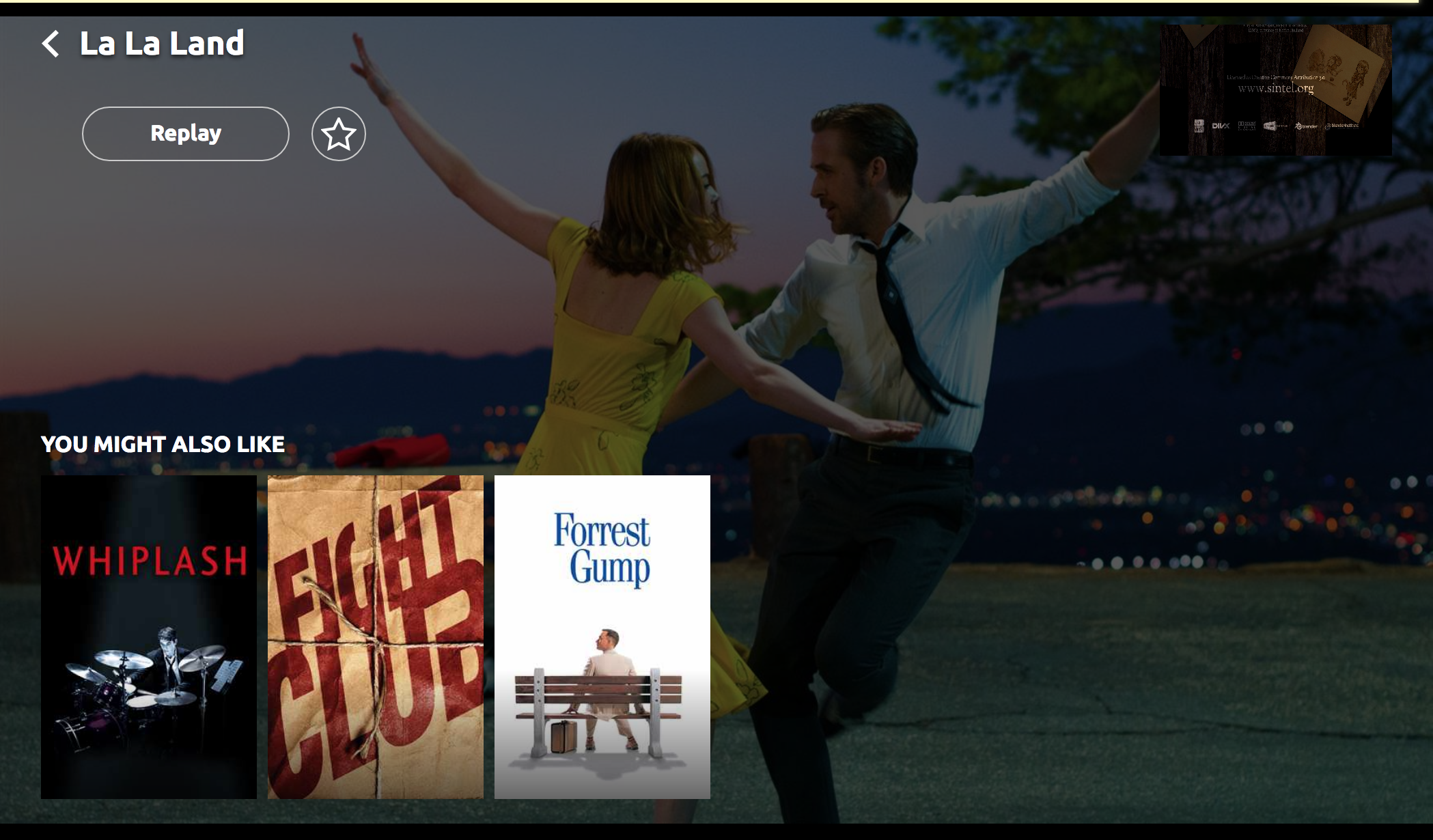 Tip: You can also make use of PiP (Picture-in-Picture). Enabling this allows your user to simultaneously continue playback in a minimized window while also viewing the end screen.
If this asset has enabled Chain-play, users see a countdown to the next episode at the end of playback.