Looking to understand how User Groups work? Click here.*
This article covers the setup and management of user groups within Presentation Manager.
Read on, or jump to a specific topic using the links below:
Overview diagram
The diagram below illustrates how rules, assets, users, and user groups interlink. This article focuses on user groups.

What are user groups?
User groups represent your key audience segments and are central to many areas of Presentation Manager. They allow you to manage the plans, deals, and offers available to your users.
User groups are assigned to specific plans. When a user signs up to a plan, they're added to the user group assigned to that plan. The plan defines the access and billing rules for assets (content), while deals and offers stipulate when, where, and how content is offered to each user group.
Our rules infographic provides a helpful illustration of how user groups and rules work together to manage how your users gain access to content.
As well as supporting rules, user groups also allow you to easily target pages, rows, and menus to specific users.
To create or edit user groups, navigate to the ADMIN menu, then select Settings.

On the left-hand side of the screen, User Groups is selected by default.

How do I create a new user group?
Click the button
Enter details into the relevant fields: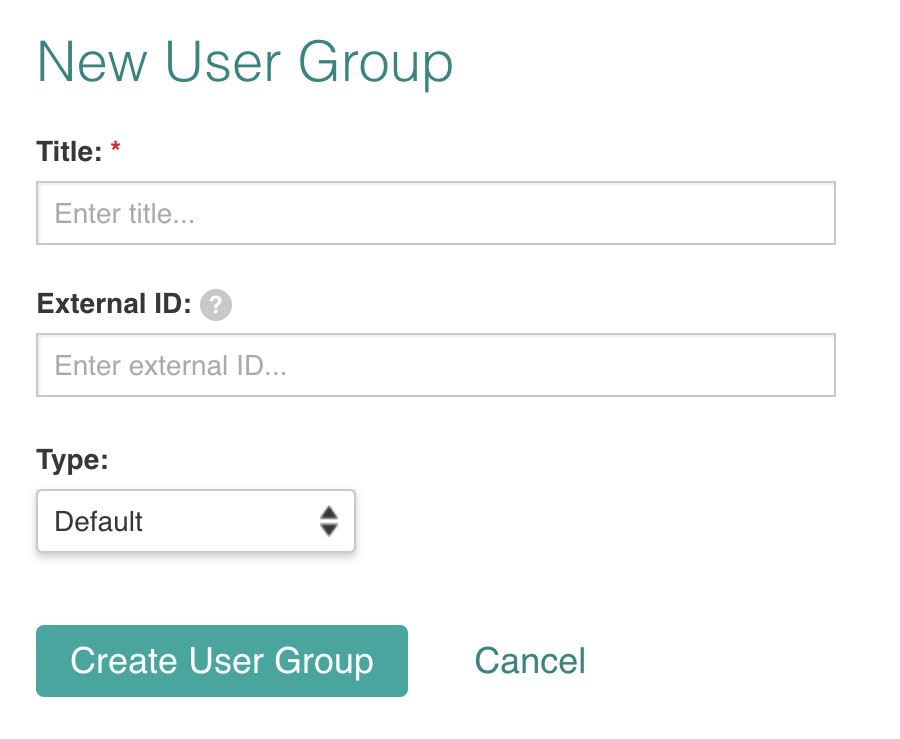 Title (mandatory): Name your user group here.
External ID: Enter a unique identifier.
Type: Select either Default or Subscription. Note that once you've set the type, it can't be changed.
3. To save, click the

button.
Newly created user groups are available instantly in Presentation Manager.
How do I publish my user group?
To activate a user group, hover over the relevant row and select the triangle button to open the drop-down menu.
Click on Publish to make the user group available for use within the system.

How do I edit a user group?
Pre-existing user groups display in a catalog on the user groups page. Select the title of an existing user group from the catalog to edit its details or view its status and last modified information.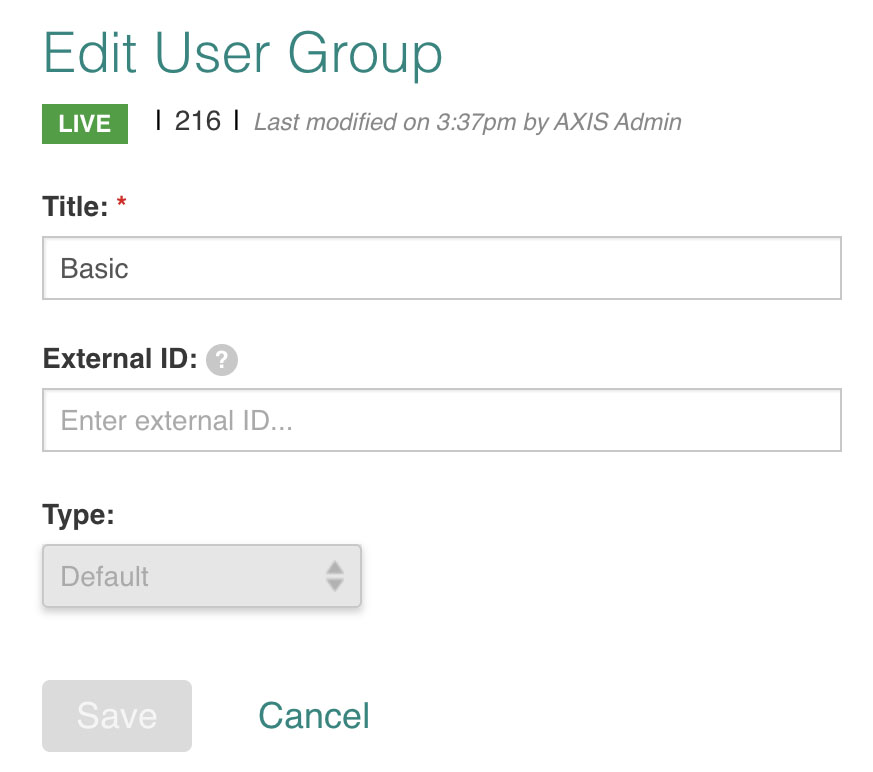 Here, you can edit both the Title and External ID fields.
The Save button is activated as soon as you make any changes.
Filtering user groups
Filter the existing user groups by status (Any Status, Published, or Publishing Error) or enter a group title/ID to view a specific user group. Any matching results appear in the catalog.