Learn how to create and manage asset relations.*
This article covers the setup point for asset relations. For a general overview of the relations functionality, read our asset relations article.
The following topics are covered here:
What are asset relations?
Asset relations are used to define associations between asset types - for example, between movie and trailer assets, or competition and team. Once you've created your asset relations, operators can use them to curate and surface dynamic content in your apps by using them in list rules.
Administrators can create and manage asset relations by going to Admin → Settings → Asset Relations. Configured asset relations display here with asset icons.
Below you can see the relation display name in bold on the left-hand side. To the right of the page, the icon(s) representing the source asset type (relationship from) is on the left of the arrow, with the related asset type icon (relationship to) on the right.
In the Teams asset relation (first line), persona, competition, confederation, event, program, and stage asset types can all be related to team assets.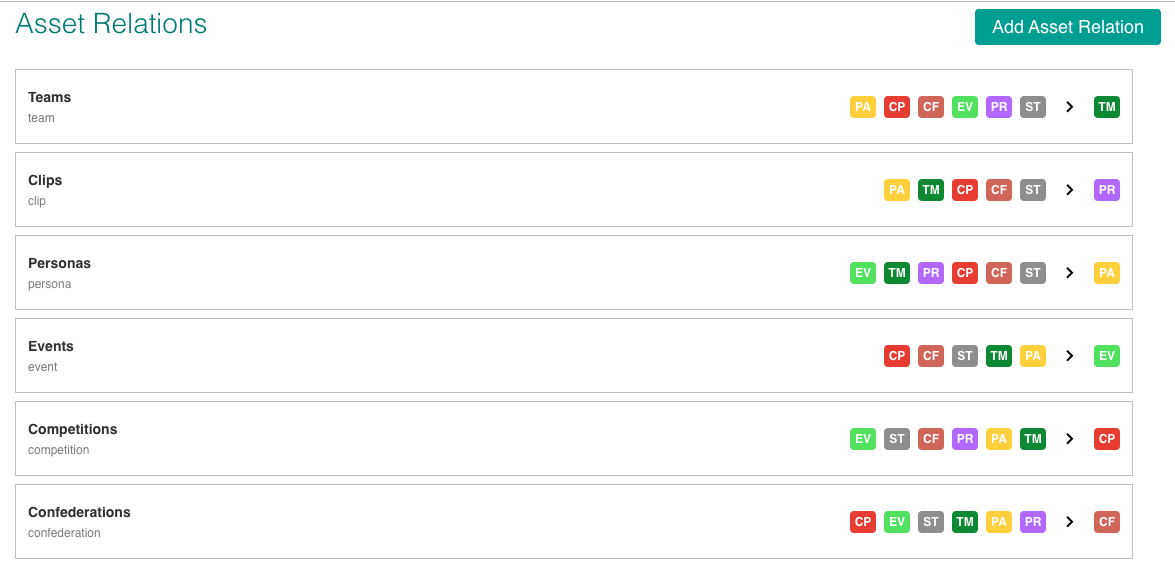 Once you've created your asset relations, their display names will appear as tabs within Asset → Items → Related. You can only add asset types that have a relation to the selected asset.
For example, take a movie asset, as in the example below. For you to be able to select and add related persona assets (i.e., cast and/or crew), asset relations first need to be set up between your movie and persona asset types. Without this, personas won't appear as an option as they do here.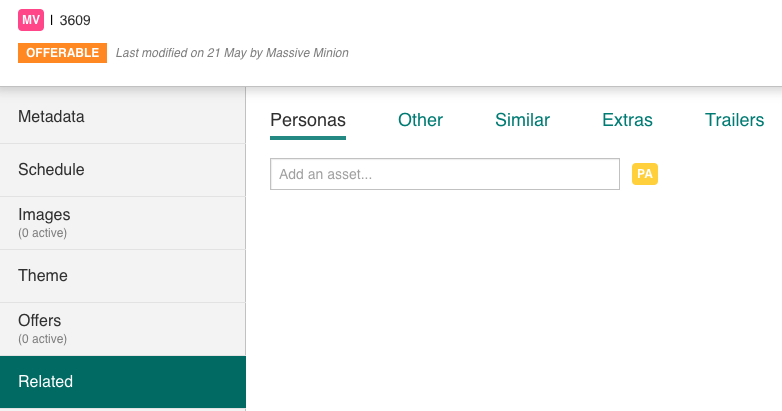 Create a new asset relation
Select the button to define a new asset relation.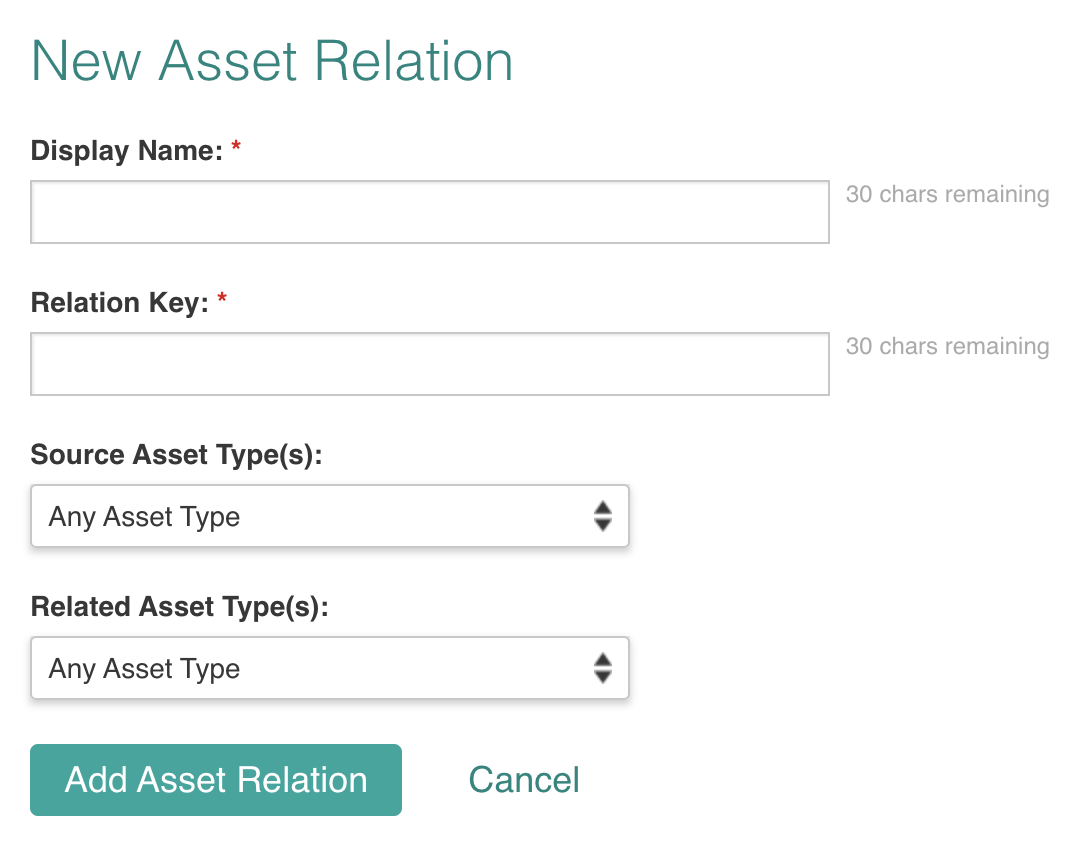 Field
Description
Display name
The name of the relation, e.g., EventTeam. This name displays as a tab within Asset → Items → Related when specifying related assets.
This field has a 30-character limit.
Relation key
This is a back-end requirement. Each relation key must be unique, e.g. EventTeam. The field has a 30-character limit.
Source asset type(s)
Select the primary asset type, e.g., Event (relationship from).
Related asset type(s)
Select the asset the source asset type is related to, e.g., Team (relationship to).
2. Specify relation information.
3. To save, select the

button.
Edit an asset relation
Either (a) select an asset relation:

Or (b) hover over an asset relation and select the triangle icon to display options:

2. Update existing asset relation information as needed (see field descriptions above).
3. Select Update to save your changes. Alternatively, select the More button to archive or delete the asset relation.