Learn about confederation assets, and how they can be configured to display across your apps.*
Assets are your catalog of video and non-video content. Each asset contains metadata (including images), offers, and an internal reference to a video file if applicable.  
AXIS supports multiple asset types that display in rows in the  Reference Apps. How they display will depend on the available metadata, the selected row type and how it's configured, and the user's app. 
What are Confederation assets?
Confederation assets exist at the top of the sports asset hierarchy. They will usually be related to a number of competition assets, which are in turn related to the event assets that make up the competition.
Use your confederation asset to display information about the organizing bodies representing your sports assets – for example, an international football or tennis federation. Include metadata such as the confederation logo and a short or detailed description, and link to related content. In Presentation Manager, confederation assets are represented by the

icon.
Confederation asset metadata
Metadata fields for this asset type include:
the title, or name, of the confederation
the sport it relates to
a detailed or short description of the confederation
Have a look at our asset metadata article for full details of all the fields available for your confederation assets.
Confederation detail page
Use the item detail page template to create a page for your confederation assets. Users will be taken to this page when they select the asset within their app.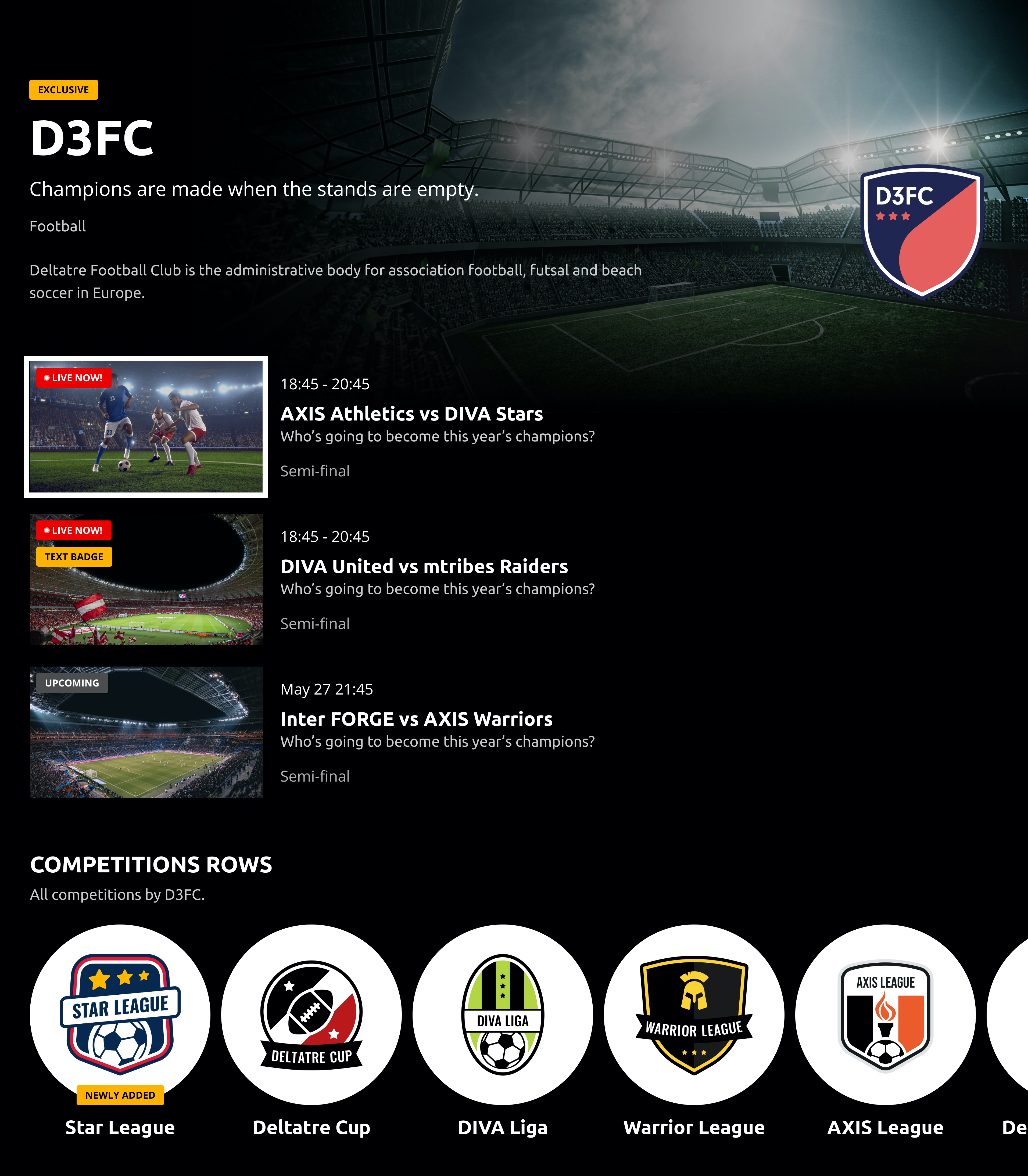 You can use the page to display further information about the confederation as well as other related content. Using asset relations, show the competitions they are associated with, and link to past, live or upcoming competition events that users can watch depending on their entitlement.
Take a look at our confederation item detail page article for more information, and to see examples of how this asset type can be displayed across the different Reference Apps.
Our item detail page 'cheat sheet' contains some useful tips for setting up an item detail page for your sports assets, so be sure to check this out as well.