Learn about persona assets, and how they can be configured to display across your apps.*
Assets are your catalog of video and non-video content. Each asset contains metadata (including images), offers, and an internal reference to a video file if applicable.  
AXIS supports multiple asset types that display in rows in the  Reference Apps. How they display will depend on the available metadata, the selected row type and how it's configured, and the user's app. 
What are Persona assets?
Persona assets are available for both sport and entertainment. Use them to represent individual athletes, actors, or directors, and display information about them to your users. In Presentation Manager, persona assets are represented by the

icon.
Users can choose to follow persona assets, allowing you to serve them with relevant content using list rules.
Your persona asset can be related to other assets, such as the team that an athlete is part of, or movie assets in which the actor has a starring role. Our asset relations article explains how to configure relations between your asset types and use this to surface content to users through dynamically curated lists.
Persona asset metadata
Metadata that you record against your persona assets can be configured to display across your apps. The fields that appear and how they look will depend on the row type and configuration, and the user's device.
Persona asset metadata fields include:
the title, i.e., the individual's name
their sport, if applicable
the individual's role, for example, director or goalkeeper
their country
a detailed or short description, giving additional information about them
For a full list of fields available for this asset type, see our detailed asset metadata article.
Persona detail page
Use the item detail page template to create a page for your persona assets. Users are taken to this page when they select the asset from anywhere in their app.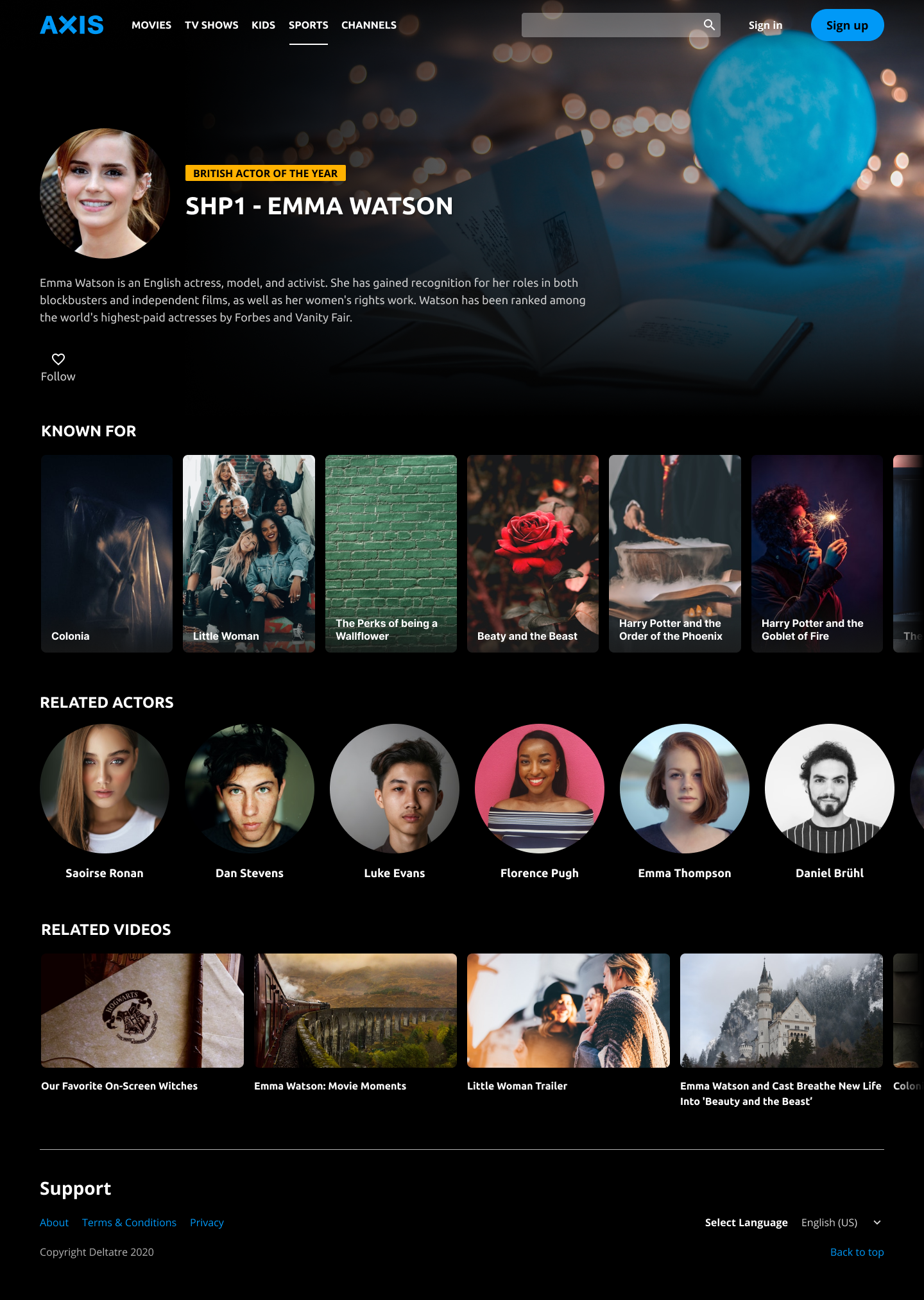 You can use the page to display relevant information about the persona, and surface related content such as movies, events, teams, or competitions, based on defined asset relations.
Read our persona detail page article to learn more and see examples of how the page is displayed across different app types. To get quickly up and running with your persona detail pages, check out our sports and entertainment persona cheat sheets.