Your introduction to the Reference Apps. Learn about key features.*
This article introduces the AXIS Reference Apps, and highlights some of their key features.
The following topics are covered here:
What are Reference Apps?
The Reference Applications - or Reference Apps - are a suite of light-weight, flexible and ultra-fast applications that take the capabilities of Presentation Manager, and translate them into a front-end user experience. The apps are available for use out-of-the-box, however they are also easily customized according to your own unique needs.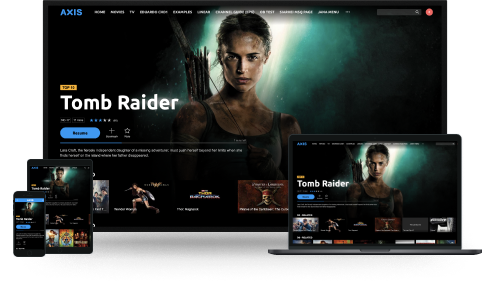 Use the intuitive controls in Presentation Manager to configure what you want your users to see: pages, rows, lists of assets and so on. The Reference Apps are updated as soon as you publish your changes, allowing you to seamlessly adapt your content and UI across multiple device types simultaneously.
The apps have access to a wide range of page templates and row types. For details of the rows supported for each set of Reference Apps, see our detailed row types articles, which include examples of how the row is displayed on supported devices.
What device types are supported?
The Reference Apps cater for a wide variety of device types, including responsive web, desktop, smart TVs, mobile, tablet, and games consoles.
Responsive web (RWA)
Users accessing your content on the web can benefit from a responsive web app that quickly adapts and optimizes the experience for any screen size. Whether they're on a desktop computer or a handheld device, the content you want to showcase in the UI is always front and centre.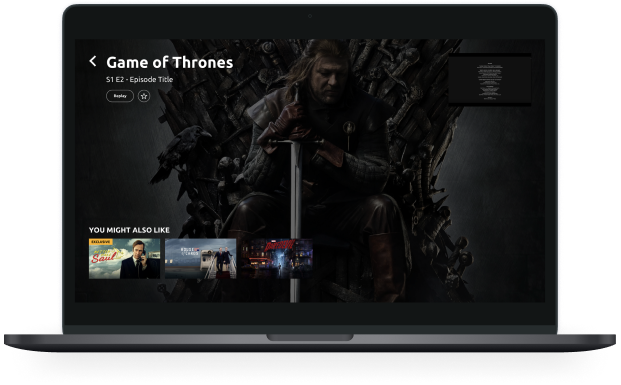 Web TV
AXIS currently supports full-featured HTML Reference Apps for Samsung Tizen, LG WebOS, Android TV, Fire TV and Xbox One.
TV app users have access to features such as the ability to authenticate their account and register their device automatically, using TV pin-and-pair, as well as an on-screen keyboard optimized for TV.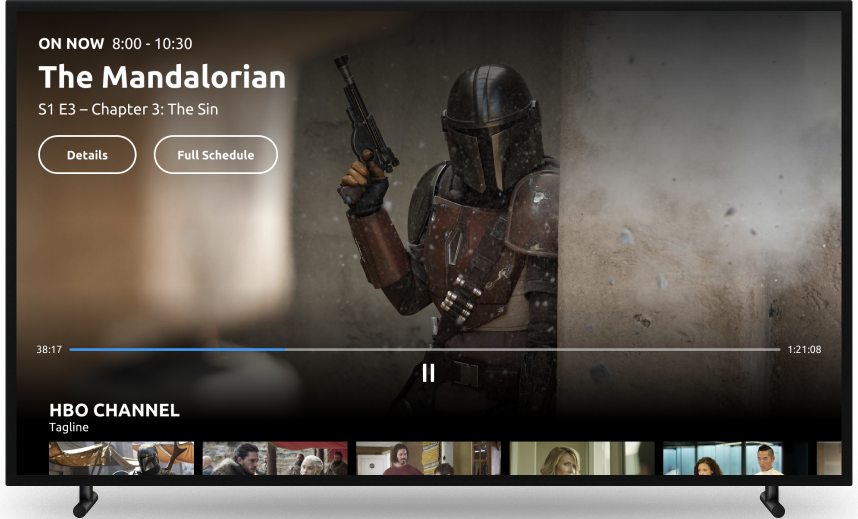 Mobile and tablet
AXIS supports iOS, iPadOS and Android mobile and tablet native apps, allowing you to make use of device-specific features when presenting your content, including the mobile navigation bar.
For more details of supported device and software versions, check out our browser and device support article.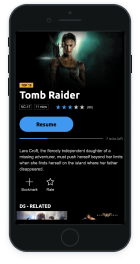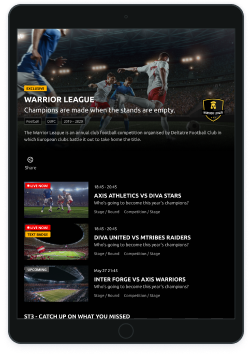 Key Reference App features
This section explains some of the key features available in the Reference Apps. Use the links to explore further, and to see what other features your users have access to.
Account registration and management
Set up the account page for registered users to manage their profile and account information. How each user navigates to the page, and how it appears, varies by device and by your specific configuration. Our device registration article explains how these settings are managed for end-user devices.
As well as managing their account and subscription information, the account page also allows users to access other items specific to them, such as their bookmarks, watched assets, and continue watching feed (of which more below).
Learn more about the account page in our article on this topic.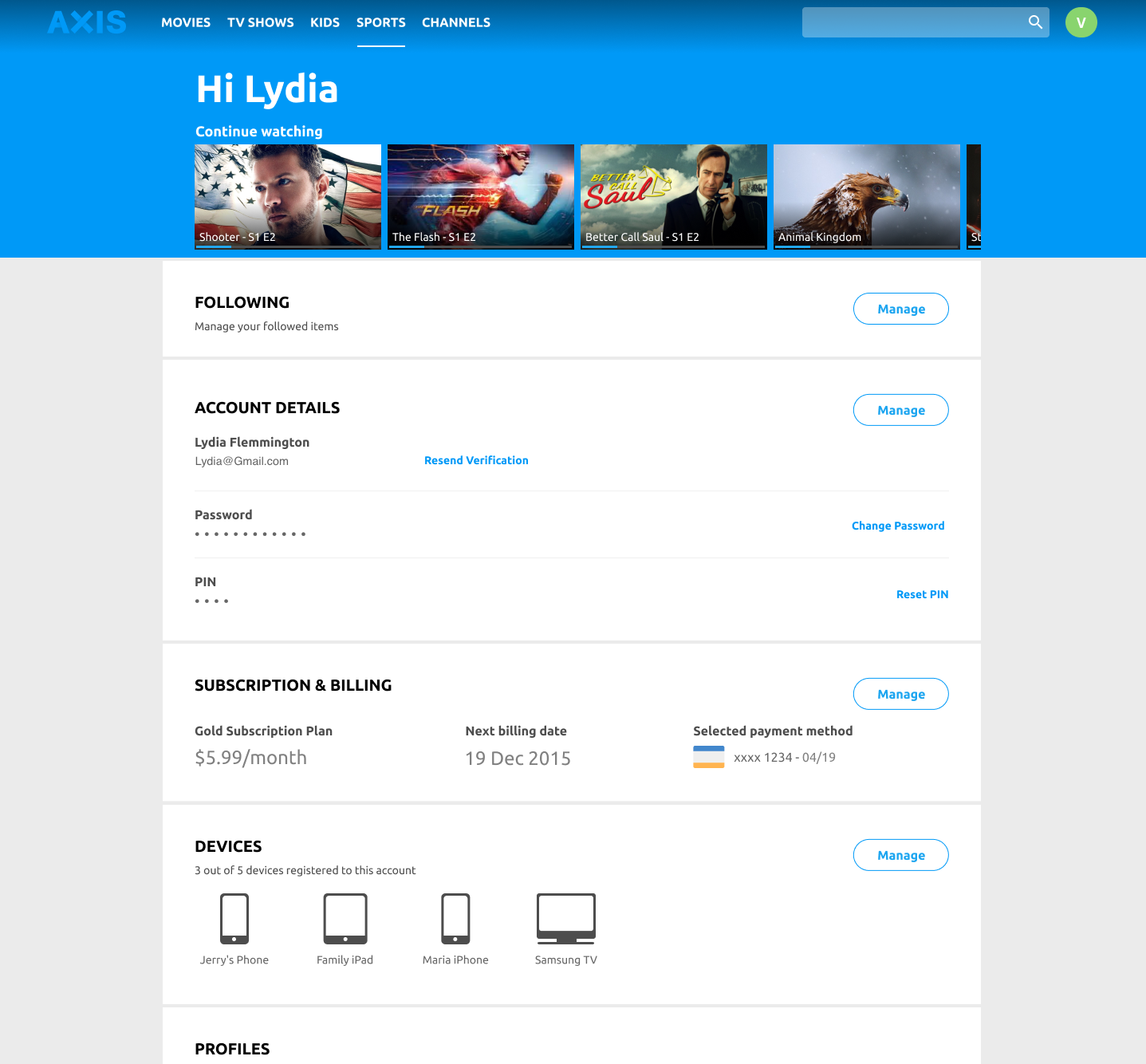 The video player
AXIS has a built-in video player that allows app users to watch content that they have entitlement to through their plan. AXIS also lets you enable free content (such as trailers) that can be viewed in the player without a subscription.
The AXIS player includes all the usual video playback controls. Additionally, users have access to features such as continue watching and chain-play.
Continue watching: Allows logged-in users to pause playback, and then resume watching from the same point, across different devices.
Chain-play: Automatic playback of the next available asset, once the preceding one has been watched - depending on the user's entitlement to view the content.
For more information about all the video playback features, take a look at our playback articles.
Search
The AXIS search function enables your users to discover content easily using the search bar. It includes a predictive feature that suggests results as they type, allowing them to jump straight to the content they want, or view all matching results in the search results page.
Find out more about how the search function works across the different apps, and which items are included in the search, by reading our search article.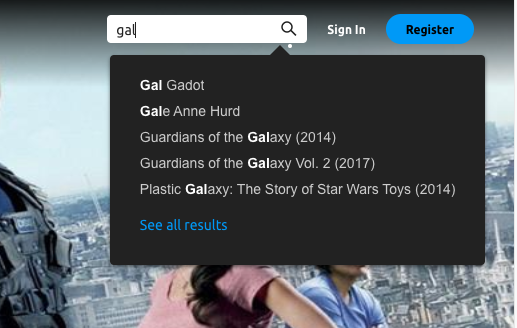 Personalization
Personalization and segmentation capabilities are available on multiple levels within the Reference Apps. These allow you to target content at users based on a variety of factors, including device type.
Users can also follow their favourite team and persona assets in their app, allowing you to surface lists of related content to them based on things you know they're interested in. Read more about the follow feature in our following assets article.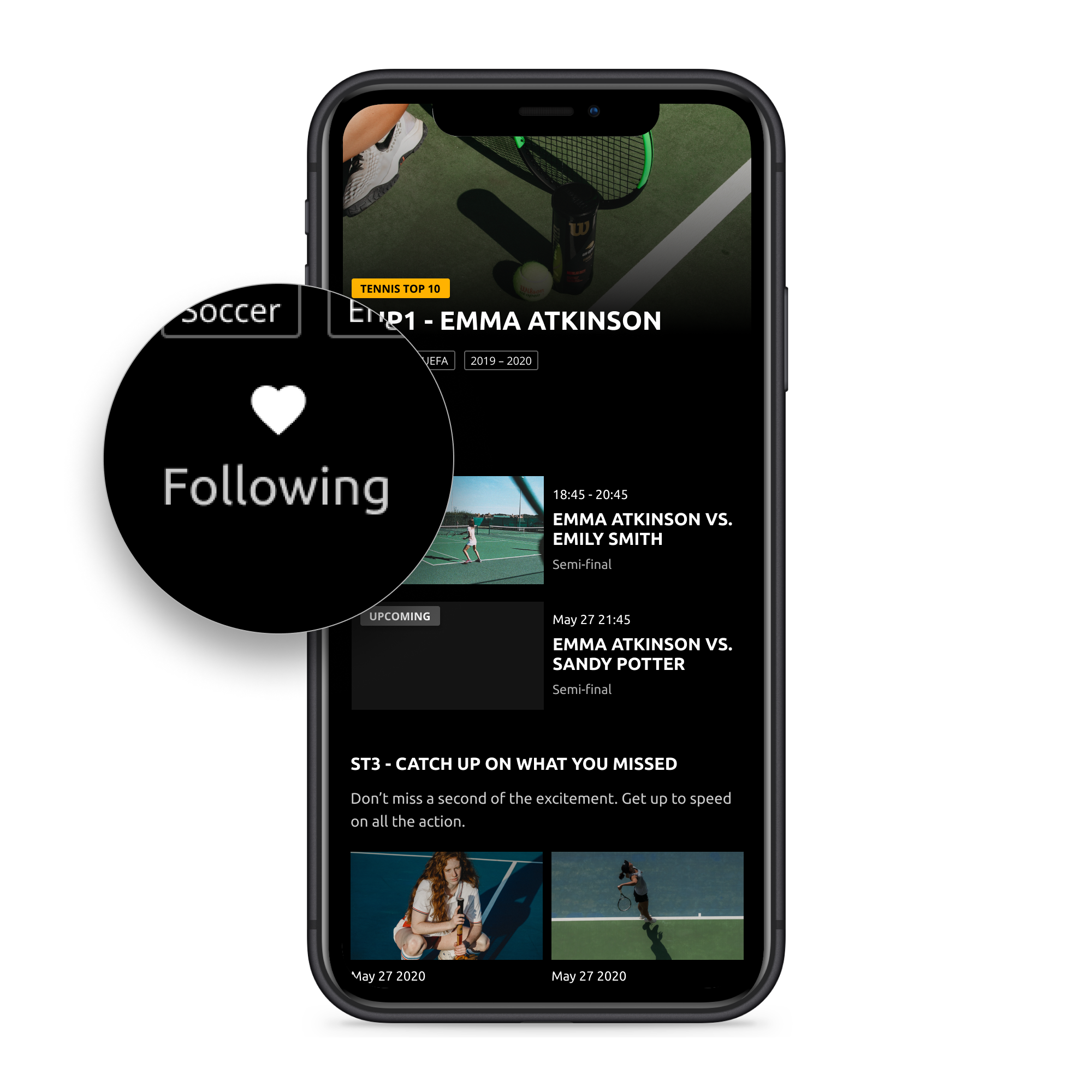 Have a look around the Help Centre to learn more about the Reference Apps and Presentation Manager. You'll then be ready to start using your content to create exceptional, personalized experiences for your users to enjoy!